Join British Airways i360 this festive season with an exclusive Gatwick Diamond Member discount!
Published: 30 Oct 2017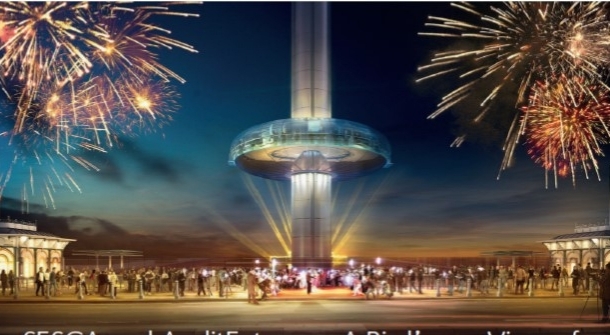 The festive season is upon us and we wanted to extend the following special offer for Gatwick Diamond Business Members: 
If you are a member of Gatwick Diamond Business and wish to book an exclusive flight on board the British Airways i360 pod in November and December, we are happy to extend a 25% discount. Guests can enjoy the festive lights of Brighton & Hove from 450 feet on board the i360 pod; it's the perfect way for guests to end their conference or start their Christmas party celebrations.
The standard rate is £2,250.00 + vat and we are offering a discounted price of £ 1,687.50 + vat.
For flight availability please contact events@britishairwaysi360.com and quote #i360GDB. The offer is subject to availability and valid from the 1st of November – 23rd of December 2017.
The rate is not valid for any companies who have already booked over this period. For additional terms and conditions, please click http://britishairwaysi360.com/?s=terms+and+conditions