Planning in balance: Protecting a Market Town's Identity whilst meeting the demand for Housing and Jobs
Published: 24 Jul 2017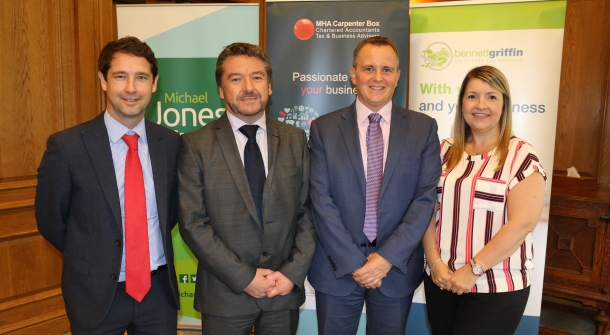 How do you protect a market town's identity while meeting growing demand for housing and employment?
This was the challenge outlined by Dr Chris Lyons, Director of Planning, Economic Development and Property at Horsham District Council, at the latest meeting of the Sussex Property Alliance at South Lodge Hotel, Horsham.
Dr Lyons spoke about the council's local plan, which envisages an additional 16,000 houses across the district by 2031 and the creation of 9,000 extra jobs over the same period. Central to the delivery of these objectives is a mixed use site north of the town that would provide 2,750 homes, a 46,450 sq metre business park, new schools and leisure facilities.
"In effect we are creating a whole new community, and uppermost in our planning is to ensure that Horsham retains its identity as a market town, because this is what makes Horsham special for the people who live here already," said Dr Lyons.
Complementing major development opportunities is a 10-15 year vision for the town centre. This is intended to strengthen retail and leisure, support economic growth, increase and diversify housing provision and provide new cultural and community infrastructure.
"It's vital that we continue to invest in the town centre, otherwise we risk creating a 'donut' effect where people live in the town and travel outside for work," he said. "So we will be investing in the public realm to protect the unique identity of Horsham…we don't want it to become a 'clone' town."
The Sussex Property Alliance provides a forum where property professionals get together, exchange ideas, and build relationships. It is supported by MHA Carpenter Box chartered accountants, Bennett Griffin solicitors and Michael Jones commercial real estate agents.
Our photo shows (l-r) Steve Berrett (Michael Jones), Robert Dowling (MHA Carpenter Box), Dr Chris Lyons, and Kate Hallin (Bennett Griffin).