The People's Pension enrols its 3 millionth member
Published: 26 Jul 2017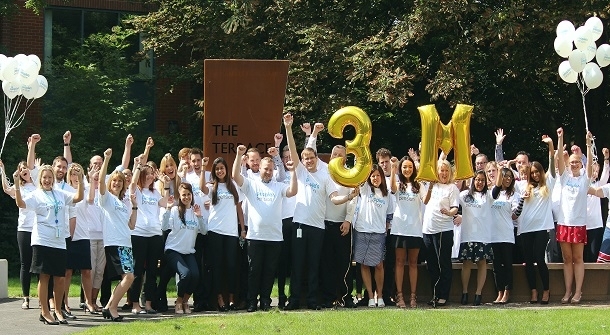 The People's Pension, the UK's largest private sector master trust pension scheme and part of Crawley-based firm, B&CE, today announces that it has enrolled its 3 millionth member.
The People's Pension started enrolling members in October 2012 and since that time, has helped over 65,000 employers with their pension obligations. It now manages almost £2.3 billion.
The People's Pension reached one million members in September 2014 and two million members just over a year and a half later in April 2016.
Today's announcement coincides with B&CE celebrating its 75th year and its Charitable Trust also surpassing £3 million in grants made to organisations helping construction workers in need. News of the 3 millionth member milestone for The People's Pension comes as B&CE breaks ground on a major renovation of Dormans, a community centre in Gossops Green, as part of its activities to mark its 75th anniversary.

With the help of local suppliers and some clients, B&CE will be fully refurbishing Dormans' facilities over the summer to create a bright and welcoming space in which to run its activities and services for young people in the Crawley area.

Patrick Heath-Lay, Chief Executive Officer of B&CE said: "I am delighted that in our 75th year, B&CE can celebrate helping 3 million members save for their retirement through The People's Pension and supporting countless construction workers in need through over £3 million of grants made by our Charitable Trust. Donning hard hats and picking up paintbrushes to support Dormans' hugely valuable work in our local community seems a fitting way to celebrate these achievements. "

Dormans' aim is to bring the community closer together by challenging stereotypes of young people and encouraging them to be positive role models in the community. This means running youth clubs and events ranging from gigs to coffee mornings, as well as many other great initiatives.