Latest News from London Gatwick Airport
Published: 26 Mar 2018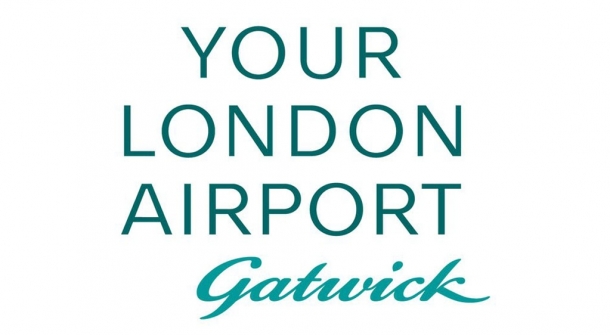 Gatwick marks five years of consecutive growth and adds new double daily service to Qatar.  We achieved our 60th month of consecutive growth in February – marking five full years of month-on-month growth at the airport – as 3.0 million passengers travelled through last month, +0.7% on 2017.  The airport is set to further increase the global connectivity it provides for passengers with Qatar Airways announcing a new route to Qatar, starting May 2018.  Gatwick's busiest-ever February was fuelled by further significant growth in the airport's long-haul routes, which were +16.7% across the month. This helped to drive a +37.2% rise in the volume of cargo handled by Gatwick.  Due to demand, Norwegian announced that they will be providing passengers even more choice with additional frequencies, on transatlantic routes, adding 150,000 extra seats from Gatwick this summer. The airline also starts new routes to Austin and Chicago this March – adding to their new already popular Buenos Aires service which launched in February.
Five and a half million foreign visitors arrived in the UK via Gatwick in 2017 - spending 40.3 million nights in the country, contributing £4.7 billion to GDP and supporting 93,000 jobs - according to a new Oxford Economics report on the airport's impact on the 'Visitor Economy' published on 26th February, commissioned by the Gatwick Growth Board. The report also shows that the UK economy receives a £200 million GDP, 4000 job boost every time 100,000 more passengers from Asia arrive at Gatwick – highlighting the importance of the airport's recent new routes to Hong Kong, Chongqing, Tianjin and Taipei, with other new routes to Asia expected soon.  The report formed the basis of three roundtables – hosted by the Gatwick Growth Board - where national, regional and local stakeholders discussed how Gatwick can grow its contribution to both national, regional and local economies.  Read the full report here
Gatwick is the first UK airport to host a new peer-to-peer car rental scheme, which allows people to rent out their vehicles to others, while they are away travelling.  Following a successful trial period, we are partnering with innovative start-up company, Car & Away, to provide a new 'Rent & Earn' service for passengers, alongside other existing long stay parking options at Gatwick.  Small vehicle owners can expect to earn up to £80 per week in rental income, while owners of larger cars can expect to earn up to twice that amount. Car & Away also ensures all vehicles are fully insured, cleaned and meet RAC approved vehicle roadworthiness checks, before being offered to renters. Octo Telematics systems are also installed to monitor the vehicle driving patterns. Once the renter returns, the vehicle passes through the same checking processes and is waiting for the owner in the dedicated Car & Away parking bays upon their return from holiday.
Gatwick won Airport of the Year at the London Transport Awards – the third such award in recent months – with the organisers praising Gatwick's £2.7 billion investment programme and transformation of the North Terminal, while also maintaining strong customer service. The airport's Airline Moves project was also cited after Gatwick's three biggest airlines seamlessly switch terminals over a 72 hour period.
The awards – presented by Valarie Shawcross, Deputy London Mayor for Transport - recognise transport excellence, innovation, strong customer service and the provision of first-class passenger facilities.
Gatwick also picked up 'Airport of the Year' at the UK Transport Awards in October and was awarded 'Best Airport' by the Airport Operators Association – the airports' trade body – in November.  These were in addition to a range of other awards for IT innovation, sustainability, health and safety, security, retail provision and airfield management.
We have appointed two new Directors to our Executive Management Board. Lesley Hall has been appointed to the position of Environment, Health and Safety Director (EHS), while Bronwen Jones has been promoted to Development Director. Lesley joined the airport's Executive Management Board at the beginning of 2018 and, with her colleagues, will be developing the performance and culture of EHS at Gatwick Airport, ensuring it continues to achieve excellence and recognition across the wider UK aviation sector. As Development Director, Bronwen also joins the Board and will help deliver the airport's ambitious plans for continued growth. This work will ensure Gatwick has a robust and deliverable 10-year Capital Investment Plan (CIP) which aligns with the wider UK aviation and airspace strategy.
To find out more information on Gatwick Aiport and view the full list of press releases - please visit our media centre.