The South's fastest growing 24/7 independent environmental support services company, is proud to host its' first Recruitment Open Morning this summer…
Published: 19 Jul 2018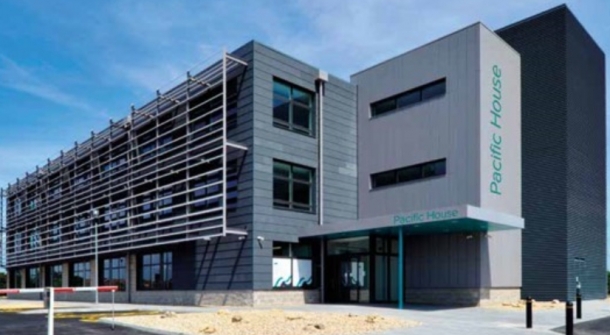 At this recruitment event, visitors who are interested in the industry can find out about a number of vacancies available, take a tour of the group's recently opened 4,412 sq ft headquarters at Pacific House in Sovereign Harbour, explore specialist equipment that is used every day and meet members of the teams who work 24/7 across the South.
"We believe in always surpassing client expectations whilst remaining within budget and project timeframe. If you feel passionate about delivering the best customer service imaginable, then come to our recruitment event because we want to work with you!"
Debbie Walker, Director and Co-founder of CountyClean Group
Opportunities available now…
Since 2007, the group has provided local talent with the opportunity to get involved in the industry and develop their skills for personal progression, whilst valuing the importance of employees and striving to encourage career development as soon as staff join.
Now, the award winning group is actively seeking bright and loyal professionals with a range of skills to work across a wide variety of sectors from its' Eastbourne based logistical hub…
HGV drivers and operatives
drainage engineers
pump service engineers
business development executives
telesales executives
administrators
Be part of growing success…
Combined with an increasing client base and new recruits on board, the progressive CountyClean Group will optimise capabilities across its' multi-faceted divisions for commercial and residential clients. Services include liquid waste management, road sweepers, waste recycling, CCTV drainage inspection and surveying, sewer maintenance, confined space works, emergency response services and groundworks and installations.
New team members would compliment the existing departments who implement pre-scheduled maintenance works and emergency response for various sites throughout Sussex, Surrey, Kent, Essex, London, Hampshire, Berkshire, Buckinghamshire and Oxfordshire.
With the right attitude and enthusiasm to progress your career and embrace new challenges, you could become part of this successful organisation. In return, the group offers a plethora of interesting work, training options and a competitive salary package.
How to attend the CountyClean Group Recruitment Open Morning
Please register by emailing your name, phone number, CV and position of interest to careers@countycleangroup.co.uk.
Our recruitment open morning is on Saturday, 4th August 2018 from 9am to 1pm at Pacific House, Sovereign Harbour Innovation Park, Eastbourne, East Sussex, BN23 6FA.
In the meantime, it is recommended that you make yourself familiar with what CountyClean's 24/7 operational activity and culture by browsing the group's website.
Industry experience is desired but not essential. Ample parking will be available along with some light refreshments.
We are an equal opportunities employer and welcome applications from under-represented areas of the community.
Strictly no agencies. Previous applicants need not apply.