Anniversary Celebrations for Homes Partnership!
Published: 13 Dec 2019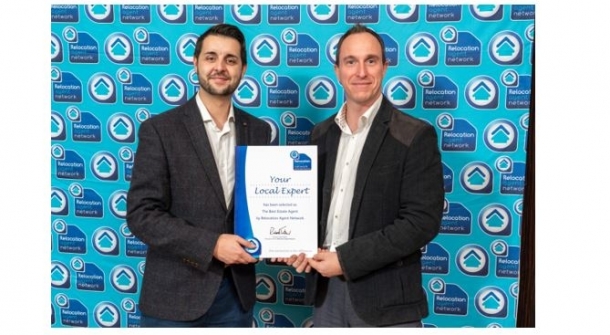 Homes Partnership is celebrating 25 years as a member of Relocation Agent Network, the national network of independent estate agents across England, Scotland, and Wales.
As part of Relocation Agent Network Homes Partnership was handpicked to join, due to their professionalism, local knowledge, market presence and because Relocation Agent Network judged them to be the best independent estate agent to represent the Network in Crawley and East Grinstead, including the surrounding villages.
Relocation Agent Network is a division of Cartus, the market leader in global relocation services and with over 30 years' experience, Cartus knows what makes a good estate agent. Network members work together on individual relocations for people who are moving out of their local area and with Cartus to help those who are relocating as part of corporate relocations.
In addition, Relocation Agent Network members have a very active member to member lead system, passing buyers that are looking to purchase outside of their area. All of this activity and mutual support helps Network members promote their customers' properties to a wide audience by offering proactive assistance, through the association with Cartus and each other.
Richard Tucker, Relocation Agent Network's managing director commented:
"Homes Partnership has been a highly regarded member of Relocation Agent Network since 1994 and we are proud to count them amongst our group.
"Homes Partnership are the very essence of what our membership stands for; local independent estate agents, with a track record of experience and strong commitment to their customers."