Book yourself onto a Sunday Roast and an Afternoon Tea at Wakehurst!
Published: 12 Jun 2019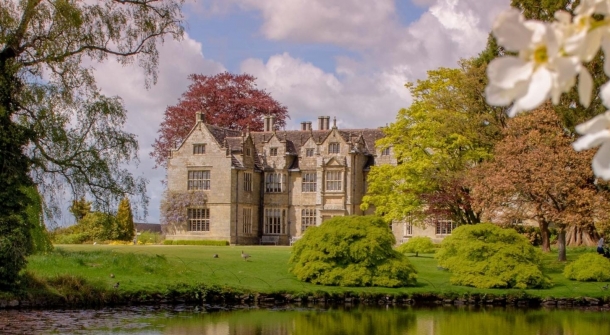 Book now and get a Complimentary Glass of Prosecco!
~~~~~~~~~~~~~~~~~~~~~~~~~~~~~~~~~~~~~~~~~~~~~~~~~~~~~~~~~~~~~~
Sunday Lunch in the Mansion
Spoil yourself with a delicious roast lunch in the cosy dining room of our 16th century Elizabethan Mansion. 
Make the most of our beautiful wild botanic garden. Take a stroll through our woodlands and nature reserve, before sitting down to enjoy either a two or three-course meal. 
The Mansion sits at the head of manicured lawns which lead out into the wider landscape. The Mansion Pond, with its border of spring flowers and resident wildlife, is just a short stroll away.
Choose from our specially-created menu which takes inspiration from the plants grown in the surrounding gardens. 
Dates:
30th June 2019
25th August 2019
29th September 2019
27th October 2019
29th December 2019
Location
Wakehurst Mansion dining room
Price 
Adults: £24.95 two courses/£29.95 three courses
Children: £12.95 two courses/£14.95 three courses
Price includes entry to the gardens and car parking.
To find out more including the menu and how to book, plesse click here
~~~~~~~~~~~~~~~~~~~~~~~~~~~~~~~~~~~~~~~~~~~~~~~~~~~~~~~~~~~~~~~~~~~~~~~
Afternoon Tea in the Mansion
Treat yourself this spring and enjoy a homemade afternoon tea served in the Elizabethan Mansion at Wakehurst.
Combine it with a walk around our gardens which will be full of spring flowers. Walk further afield into the woodlands to a sea of bluebells spreading out between the trees. Or, make a day of it by taking in Wakehurst's Nature Reserve, Wetlands area and our enthralling new exhibit, Surviving or Thriving in the Millennium Seed Bank.
Dates
29th June 2019
24th August 2019
28th September 2019
26th October 2019
Time
1pm to 3pm
Price
Adults: £22.50
Child: £11.95
Price includes entry to the gardens and car parking.
To find out more including the menu and how to book, plesse click here