Chichester College Group / Crawley College Need Your Support For An Up Coming Project - Can you help?
Published: 02 May 2019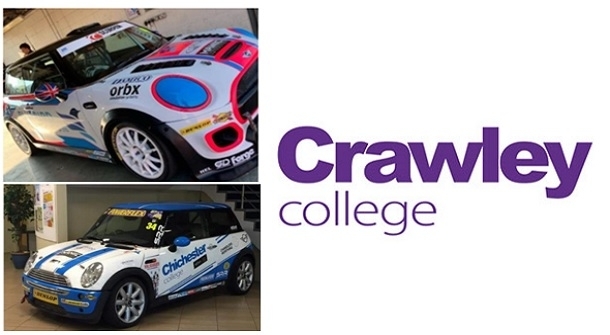 Community Motor Sport Engineering students from the Chichester College Group (which includes Crawley College) are running a Mini Challenge, and various single seater race cars from 2019 onwards. Racing at top circuits across the UK, including Brands Hatch and Silverstone, gives the students amazing hands-on race experience, and an even greater chance of moving into good jobs. The race team needs a little funding to get going – a total of £5,000. The remainder comes with the drivers, so this is a one-off plea for help! With opportunities starting at just £200, we want to involve as many local businesses as possible. 
❖ At circuit hospitality, Race tickets, & behind the scenes access. ❖ Track days where you can drive the cars ❖ Branding on the car, driver, team clothing, pit signage, truck, etc ❖ Networking opportunities with other participating partners, and with other groups tbc. ❖ Community events to help local charities, & encourage STEM subjects for boys & girls by visiting schools with the cars.
Do you think you could help? 
Please contact: Tony 07766 273873 for more information.