Come Along to LoveLocalJobs' second series of their Breakfast Club!
Published: 03 May 2019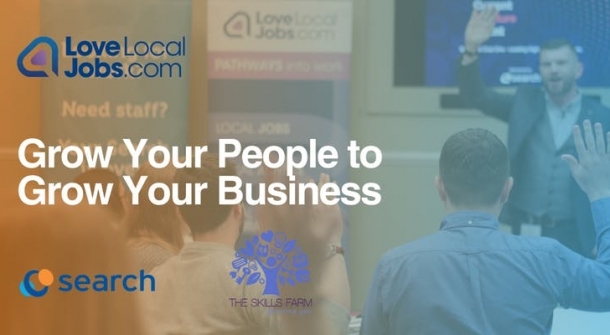 Following our successful breakfast club, we are launching our second in the series. Learn how to grow your people as well as your business.
About this Event
Join LoveLocalJobs on the 4th July 8:30am at Hotel du Vin for the quarterly LoveLocalJobs.com breakfast club in partnership with The Skills Farm and Search Consultancy.
The theme of this breakfast club is 'Grow Your People to Grow Your Business'.
We will be exploring how to motivate your team by the work you delegate and how this results in giving you that much needed clearer schedule. This frees up time which can be allocated to other areas whilst driving your team to success.
Scott Summers from The Skills Farm is going to share with us 4 game-changing models that when used together will transform the way you lead, motivate and delegate to your teams and buy you back the time you need to lead your team, department or company into the future.
Content Covered Includes:
• How to flex the way you lead for better team performance & results
• How to motivate others when delegating work
• How to say no in a way that safeguards relationships
We look forward to seeing you all there and if you have any questions, please contact Elena at elena@lovelocaljobs.com.
LoveLocalJobs.com has an award winning family of regional job boards in Sussex and Surrey. It works proactively to link businesses, universities, colleges and schools, public sector, charities and community groups and other organisations to create and promote local employment opportunities in the South East, whilst also providing much needed careers, information, advice and guidance to local businesses and job-seekers alike.
The Skills Farm deliver outstanding training all over the world to companies including Apple, IBM and Deloitte. They understand that that thought-provoking learning and networking experiences hugely influence individuals which is why we want to share this experience with as many mid to senior level managers and leaders as possible.
Search Consultancy has become one of the UK's leading recruitment consultancies who place people at all levels across a wide range of commercial and industry sectors. They handle the recruitment process for some of the UK's top businesses and are the sole requirement suppliers for many major organisations.
Book yourself on here: https://www.eventbrite.co.uk/e/grow-your-people-to-grow-your-business-tickets-60566558206?aff=erelexpmlt