Freedom Works are hosting a LinkedIn Workshop!
Published: 04 Oct 2019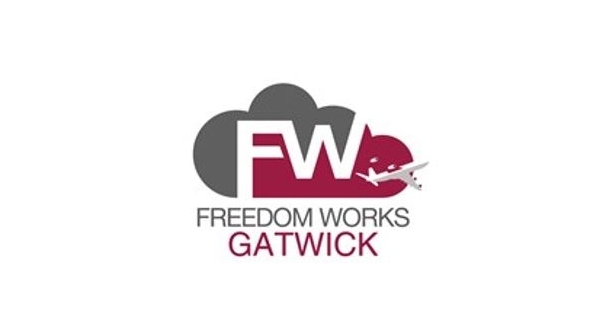 This workshop will cover the basics, the intermediate and the advanced items that you never knew were possible- Get the most out of LinkedIn
Presented by: Adam Tilbury-Eld at Freedom Works 
About this Event: 
LinkedIn is probably the only platform that allows for lead generation, brand awareness, prospecting, recruiting and advanced researching and this can all be achieved within a free membership!
Most people know what LinkedIn is but only around 5% of people know how to use it to it's full potential.
This workshop is being delivered by one of our very own members from Freedom Works Gatwick, Adam Tilbury-Eld. Adam has been successfully using LinkedIn since 2007 and is going to give a 2-hour interactive workshop with live audience examples. Highlighting all the key things you need to be doing to get more out of LinkedIn. 
Who is this workshop for?
The workshop will add value to ANYONE currently using (or thinking about using) LinkedIn including business owners, sales managers / members of the sales team, marketing managers, recruiters or indeed anyone interested in finding out how best to use their profile to identify and approach new clients and create new business opportunities.
The part of the workshop that is unique is the advanced researching part – not many people understand the true power in using LinkedIn for researching clients, partners, trends, news, competitors which in todays world can give you better credibility and instant advantages over your competition.
What will be covered in the workshop?
Key LinkedIn concepts and Linkedin settings.
Creating a LinkedIn profile that will market, attract and sell for you – the full breakdown of a good profile including guidance on your summary, headline, media, recommendations, keywords & career experience.
Developing and using your Company Pages to best effect – what to post.
Lead generation, identifying prospects, opportunities and developing your network using the advanced searching, boolean searching and other tools.
Guidelines for connecting with people (the dos and don'ts of connecting).
Using Linkedin for research purposes – including researching clients, partners, pre-meeting research, pitch-research, positioning research, product research, brand research & competitor research)
Engaging and being noticed on Linkedin, building a following (if you have time!)
And much much more! 
Workshop format:
This workshop is interactive with demonstrations of how to use different features of LinkedIn and a guiding hand to help participants work on their own LinkedIn profiles and activity. The first hour will be covering all the above topics and the second hour will be running live searches for members of audience and showing them (using their own businesses) how to find, prospect and engage. The idea is to show the power of LinkedIn in practice rather than just theory.
The session will be attended by other Freedom Works members and business owners local to Gatwick so it represents an ideal opportunity to get to know them better too! By all means invite your friends or colleagues along that you feel might benefit from the workshop, just be sure to grab a ticket so you don't miss the opportunity. Spaces are limited.
Venue:
Freedom Works Gatwick is located in the heart of Manor Royal, Crawley. Recently launched and refurbished to a high standard, this co-working space is spacious, modern, with superfast WIFI and plenty of free parking spaces. 
Date and Time:
Tuesday, October 22, 2019
4:00 PM – 6:00 PM
Location:
Freedom Works - Gatwick
Manor Royal
Crawley
RH10 9AD 
Book onto the workshop here: 
https://www.eventbrite.com/e/linkedin-workshop-tickets-75012483357?utm-medium=discovery&utm-campaign=social&utm-content=attendeeshare&aff=escb&utm-source=cp&utm-term=listing