GATCOM Weekly News - November 2019 (2)
Published: 18 Nov 2019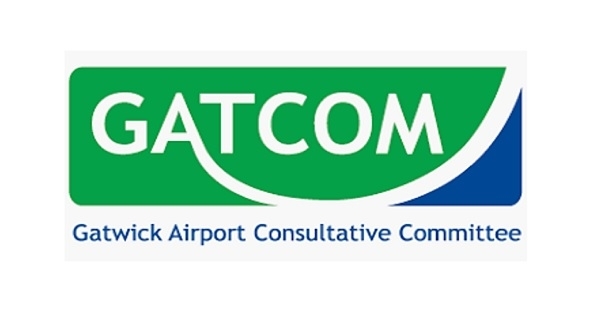 'LIVE' CONSULTATIONS
CAA: Call for Evidence on recognised assistance dogs
View the Consultation documents and guidance here. Submissions via email to consumerenforcement@caa.co.uk by Friday 10 January 2020.
Transport Strategy for the South East - Consultation Draft
Transport for the South East (TfSE) has launched a consultation on its draft Transport Strategy.  The closing date for comments is 10 January 2020.
Click here to see TfSE press release, click here to see the consultation document and click here to see the Executive Summary. 
GATCOM members' views to be sent to the GATCOM Secretariat by close of business on Monday 2 December for consideration in the preparation of a draft GATCOM response to the consultation. 
NEWS HEADLINES
Funding confirmed to address skills shortage – Coast to Capital
£6 million Funding Opportunity Open in Coast to Capital – Coast to Capital
Channel Islands air wars – BTNews
Concern is growing on Guernsey over the future of air services to and from the island after its state-owned airline, Aurigny, was reported last week to be facing record losses of nearly £10m next year. An independent review revealed only Aurigny's Gatwick route was profitable; other services were "unlikely to be viable" in the event of economic downturn and partnerships might be needed between smaller airlines, like Blue Islands, due to limited market size. Read more
Heliguy Installs Drone Defence at Gatwick Airport – Heliguy 07.11.19
TOP TEN: The UK's most accessible airports – Access Mobility Professional 08.11.19
6 simple hacks to get cheap parking at Heathrow and Gatwick airports – My London 13.11.19
Airline fined for flying pet dogs into Gatwick Airport – WSCC 14.11.19
Haywards Heath Air Cadets are learning how to restore a Bulldog plane – Mid Sussex Times 14.11.19
Prolific shoplifter who stole rum from Marks and Spencer at Gatwick Airport jailed – MyLondon 15.11.19
New ANIMA publication – Land Use Planning: A Key Approach to Reduce Airport Noise Annoyance – ANIMA
The publication is based on the land use planning workshop which was held in Brussels, on 18 February 2019. The 44 pages report includes insights on land use planning from 17 speakers, explains the views of European Institutions, and it presents the case studies of 3 airports. Read more for full article.
Marking Remembrance – operations across the country to fall silent – BATS Blog 08.11.19
Every Armistice Day and Remembrance Sunday, air traffic controllers across the country play their part in the national commemoration by ensuring the two minutes of silence is as complete as possible. Read more
UK bans first class shower attendants on all Emirates A380 flights – LuxuryLaunches 09.11.19
The shower spa is available on ultra long haul flights for first-class passengers. However, following an order from the UK Border Control, the airline has to do away with shower attendants on all its UK bound flights. According to the authorities, the shower attendants are technically not part of the cabin crew and unlike flight attendants, they do not have training or special visas. Read more
Filthy flights: Increased risk of illness on planes – Which? 09.11.19
Harmful bacteria and less opportunity to wash your hands make flying a significant health risk, according to experts. According to a Which? Travel survey, Ryanair is the dirtiest flight operator in the UK, with one in four passengers rating the airline's cleanliness as 'poor'. Read more
Flight shaming sees record number choose train over plane to get from London to Glasgow, Virgin announces – Telegraph 11.11.19
Some 35 per cent of people travelling between the English capital and Glasgow and Edinburgh went by rail rather than air in the year to July, Virgin Trains said. The figure, up 1 per cent from the previous year, is the biggest proportion of people using trains over planes on the routes ever recorded by the company. Read more
Easyjet prepares to take more Thomas Cook market share via package holiday business – City A.M. 11.11.2019
Easyjet is gearing up to reveal the details of its upcoming package holiday subsidiary, as the industry scrambles to fill the gap in the market left after the collapse of Thomas Cook. The low cost carrier, which reports its full-year financial results next week, will relaunch the package holiday business, Easyjet Holidays, before Christmas. Read more
Crossrail buried – BTNews
In a classic piece of burying the news, Crossrail put out a press release last Friday lunchtime updating the Elizabeth Line situation. Mark Wild says: "The Elizabeth Line will open as soon as practically possible in 2021." Read more
BA to review use of fuel tankering – Travel Mole 11.11.19
Monday night's BBC Panorama programme, Can Flying Go Green? programme reported IAG chief executive Willie Walsh thinks the practice may be wrong and it will be reviewed. An insider blew the whistle because he said the practice was at odds with BA's commitment - and that of the industry in general - to cut carbon emissions. Read more  Sea also BBC article
Air freight volumes fall for 11th consecutive month – CitiUK 12.11.19
IATA has released its data for global air freight markets, showing that demand, measured in freight tonne kilometers (FTKs), decreased by 4.5% in September 2019, compared to the same period in 2018. Capacity growth has now outstripped demand growth for the 17th consecutive month. Read more
Consumers warned over misleading Black Friday travel deals – Travel Mole 12.11.19
Consumer champion Which? is warning consumers to beware of misleading Black Friday (29/11) travel deals. Which? said several special offers for last year's event turned out to be exaggerated or non-existent upon further investigation. Read more
Christmas markets travel warning – Travel Mole 13.11.19
Tourists visiting Europe's popular Christmas markets are being warned of the risk of further terror attacks after a truck deliberately ploughed into shoppers at a festive market in Berlin in December 2016. The Foreign Office has updated its advice for those travelling to several countries which host Christmas markets, including Germany, Austria, France, Spain, Italy, Sweden, Denmark and the Netherlands. Read more 
Ten celebrities cause 10,000 times more CO2 emissions from flying than the average person – Airport Watch 13.11.
Professor Stefan Gössling, from Lund University, has written about the immense carbon emissions of a range of high profile celebrities – and the damaging effect this has on the perceptions of society on the desirability of this hyper-mobility, by jet. "The jet-setting habits of Bill Gates and Paris Hilton mean that they produce an astonishing 10,000 times more carbon emissions from flying than the average person…This highlights the insane disparity in carbon emissions between the rich and the poor….Recently published figures reveal that 1% of English residents are responsible for nearly 20% of all flights abroad". Read more
No-deal Brexit would see slump in UK outbound travel, report warns – Travel Weekly 13.11.19
A 'no deal' Brexit would cause a 7% drop in UK outbound trips in 2020 and an 8% decline in 2021, according to new research. This equates to approximately 8 million fewer outbound trips by UK residents in 2021, compared to baseline expectations, the European Travel Commission warned. Read more 
A business jet ban – BTNews
The Labour Party pledge last week to ban corporate aircraft by 2025 if it were in power from 12 December has produced an emotive response today by British Business and General Aviation Association (BBGA) CEO Marc Bailey. "Such a sweeping statement shows a worrying lack of understanding of the business aviation industry and of the impact such a measure would have on the UK's economy, GDP, employment and the facilitation of business to and from the UK", he said. Read more
Airline chief calls for business class ban on short haul flights – Travel Mole 14.11.19
Jozsef Varadi, chief executive officer and co-founder of Wizz Air, is calling for the industry to eliminate business class on flights under five hours. "Business class should be banned. These passengers account for twice the carbon footprint of an economy passenger, and the industry is guilty of preserving an inefficient and archaic model," he said. Read more
Qantas tests London to Sydney non-stop – Travel Mole 14.11.19
Qantas took off on its first non-stop flight from London to Sydney this morning in a trip that is expected to take 19.5 hours. Around 50 passengers and crew were on this morning's test flight, which will cover 17,800 kms. If successful, non-stop commercial flights could launch by 2023. Read more 
Air pollution nanoparticles (from road vehicles and aircraft) now linked to higher risk of brain cancer – Airport Watch 14.11.19
The ultra-fine particles (UFPs) are produced by fuel burning, particularly in diesel vehicles, and higher exposures significantly increase people's chances of getting brain cancer. Aircraft also produce nanoparticles that spread downwind of airports, and are also emitted into the atmosphere during flight – especially take-off and landing. The numbers per 100,000 are not huge, but add up when large populations are exposed to road traffic etc. Read more 
Southern Access scheme moves forward – BTNews
A comprehensive overview of the strategic objectives behind the scheme to provide a southern access to Heathrow was published by the Department for Transport (DfT) last week to set out the government's thinking and desired outcomes for the project. Read more 
Concerned about the safety of a drone flight you've witnessed? Now you can CHIRP about it! – NATS Blog 14.11.19
CHIRP is embracing change and adapting to meet new requirements by expanding its online confidential reporting system for use by drone pilots and enthusiasts, secure in the knowledge that their personal details will remain confidential. Read more 
Delivering the UK's invisible infrastructure project – Prospect magazine 14.11.19
Whether it's trade, exports, tourism or work, our aviation industry is central to how we travel and do business with the world. Mark Swan – a man who has spent most of his career in the skies – has been tasked with coordinating the delivery of a national programme of airspace change in the UK. As he begins his  role as head of the newly established Airspace Change Organising Group (ACOG), he sets out some of the challenges and opportunities ahead. Read more 
Plane Talking – revealing the hidden story behind every flight – NATS Blog 14.11.19
Plane Talking is an amazing new visualisation we've created that focuses on just one single flight amongst the thousands we handle on a daily basis. This journey is both totally unremarkable and hugely enlightening, showing every stage of the flight; from the pilot requesting start up and push back at Heathrow to finally parking on stand, at the gate in Manchester.  Read more 
High-tech tracking for Heathrow expansion – BTNews
A state-of-the-art centralised tracking system set to become the nerve centre for the Heathrow expansion project was unveiled by the airport last week. The system will connect the project's UK-wide network of offsite construction hubs. It involves technology tracking in real time the millions of component parts that will make up the expanded airport, enabling the final four logistics hubs now in process of being selected to work in unison throughout construction. Read more 
British Airways leaves pensioner in London but flies her baggage to Cape Town – Independent 14.11.19
A pensioner is more than £800 out of pocket after missing a British Airways flight from Heathrow airport to Cape Town. Dawn Ackerman was booked on flight BA59 on 15 October 2019, but while she missed the flight, the airline didn't remove her hold luggage before departing. Read more 
What to do when you're sat next to an irritating passenger on a plane – Independent 14.11.19
The problems are as numerous and varied as the solutions. If there's a common thread, it is this: Stay above the fray. Otherwise, you could end up starring in a viral video - or worse. Read more 
Millennials and older Gen Zs are focus for travel marketing – Travel Mole 15.11.19
Millennials and the older members of Gen Z will receive added focus from travel professionals over the next 12 months. A survey of more than 250 people by PR and creative content agency, The Lucre Group, found over 86% of travel professionals recognise this demographic as a priority within their marketing efforts. The survey also confirmed that the biggest trend and growth opportunity next year will be in sustainable and green tourism, with 80% of those polled saying sustainably-sourced goods and services need to be a key priority. A further 76% cited the reduction of plastic as an important concern in offering environmentally-friendly holidays. Read more 
GAL PRESS RELEASES, EVENTS AND UPDATES
None
***