GATCOM Weekly News - October 2019 (1)
Published: 04 Oct 2019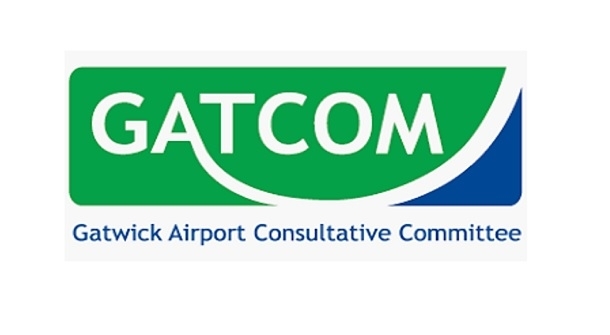 'LIVE' CONSULTATIONS
Local Industrial Strategy
Coast to Capital LEP consultation on the draft economic profile to inform the Local Industrial Strategy for the LEP region. Closing date for comments is 31 October 2019.
Click here to see press release. Click here to see draft economic profile for consultation.
NEWS HEADLINES
Thomas Cook news: Tour operator collapses as last-ditch rescue talks fail, leaving 21,000 jobs at risk – Independent 23.09.19
A rescue plan that would have seen £900m in new money pumped into the travel firm fell apart at the last moment, when lenders demanded that Thomas Cook find an extra £200m in financing to get through the winter. Those negotiations failed and Thomas Cook's chief executive, Peter Fankhauser, returned to the company's City of London's HQ to close down a firm that has been providing holidays for 178 years. The hardest-hit people are the 21,000 staff, 9,000 of whom were employed by the UK operation – mainly in travel agencies in hundreds of towns and cities, but also at the company's headquarters in Peterborough and in resorts abroad. More than 150,000 British holidaymakers who are currently abroad with Thomas Cook are relatively fortunate, because the government has assured them that they will be brought back with a massive repatriation exercise called "Operation Matterhorn". Read more
Government and UK CAA launches largest repatriation in peacetime history after collapse of Thomas Cook – Gov.uk 23.09.19
Following the collapse of Thomas Cook and the cancellation of all its flights, Transport Secretary Grant Shapps has announced that the government and UK Civil Aviation Authority (CAA) has hired dozens of charter planes to fly customers home free of charge. All customers currently abroad with Thomas Cook who are booked to return to the UK over the next 2 weeks will be brought home as close as possible to their booked return date. The flights will start operating from today (23 September 2019). Read more
Gatwick arrests fall as staff encouraged to act fast – Travel Mole 24.09.19
Airlines circling to snap up Thomas Cook Gatwick slots -    Travel Weekly 26.09.19
Gatwick Airport drone attack: Police have 'no lines of inquiry' – BBC 27.09.19
OTHER NEWS
Two-thirds of people support limiting air travel to tackle climate change – Cardiff University 18.09.19
Addressing climate change requires a 'high' or 'extremely high' level of urgency, say more than three in five people. Two-thirds of people also support limiting air travel in order to address climate change, whilst just over half are in support of reducing the amount of meat in our diets. This is according to results from a YouGov poll commissioned by a brand new UK research centre set up to examine the social and behavioural changes needed for a low-carbon and sustainable society. Read more
World will have twice as many planes in the skies in 20 years, says Airbus – City A.M. 18.09.19
The world will have twice as many passenger jets in 2038 as are currently in the skies, Airbus forecast today, as the plane maker raised concerns over a potentially damaging tariff war between the EU and the US. The European plane maker has hiked its forecasts for jet plane demand to 47,680 aircraft by 2038, led by growth in Asia. There are currently 23,000 jets globally. This will include more than 39,000 new passenger and freight planes to be delivered to airlines and leasing companies over the next two decades. About 36 per cent of the new deliveries will replace existing aircraft, according to the manufacturer, while the rest will meet growth in demand. Read more
Airlines' CO2 emissions rising up to 70% faster than predicted – Guardian 19.09.19
Worldwide CO2 emissions from commercial flights are rising up to 70% faster than predicted by the UN, according to an analysis. Carbon dioxide emitted by airlines increased by 32% from 2013 to 2018, according to a study by the International Council on Clean Transportation. The US-based ICCT, which exposed the Volkswagen dieselgate scandal, estimated global air travel for passengers and freight emitted 918m tonnes of CO2 last year. Read more
ICCAN - We're delighted that the Government has appointed Simon Kahn as our acoustics specialist commissioner - Twitter – 19.09.19
Climate explained: why don't we have electric aircraft? – The Conversation 20.09.19
It's much simpler to radically modify a car or train, even if they look very similar to traditional fossil-fuel vehicles on the outside. Land vehicles can easily cope with the extra mass from electricity storage or electrical propulsion systems, but aircraft are much more sensitive. Read more
Tech award for Alternative Airlines – Business Travel News 23.09.19
Global flight-search and booking website Alternative Airlines, based near Gatwick, has won national recognition as one of the fastest-growing tech companies in the UK according to this year's Tech Track 100 list compiled by The Sunday Times. The award comes after the company grew from three to 32 staff and achieved revenue growth of 248% in just three years. Ranked 93rd in the list, it is forecasting a turnover of £19.4m by the end of this year. Managing director Sam Argyle said: "We allow travellers to book to some of the world's most remote destinations in a fast, convenient way, with customers offered a personalised user experience and more than 25 payment methods in 160 currencies available." Read more
Air traffic growth in August – NATS 23.09.19
In August, NATS handled 248,759 flights in UK airspace, an increase of 0.9% compared to August 2018. There was growth in many areas of the operation compared to the same month last year – non-transatlantic international overflying traffic saw an increase of 11.3%; traffic grew at both Swanwick and Prestwick centres by 0.7%; and there was also growth at six of the 13 airports where NATS controls, including two of the 'big five' London Airports – Luton and Heathrow. Read more
Heathrow new war on plastic – Business Travel News 23.09.19
New technology that could turn unrecyclable passenger waste into airport furniture, uniforms and alternative fuels is being trialled at Heathrow in a UK first which could see the airport processing 100% of its redundant plastic. Read more
Regional airports to lose as many as one in 10 passengers due to Thomas Cook Airlines' failure – Travel Mole 24.09.19
Manchester will lose the greatest number of flights as a result of Thomas Cook Airlines' collapse, according to data from analytics expert Cirium. The airline carried 1.9 million passengers from Manchester this summer, compared with 712,000 from London Gatwick, its second largest hub. Its third largest was Birmingham with 332,000, followed by Bristol (255K) and Glasgow (254K). Read more
Government told airline growth should halve if UK wants to meet climate change target – City A.M. 24.09.19
The government's climate experts have warned that the predicted growth in air travel needs to be halved or Britain risks missing its emissions commitments. The Climate Change Committee's chair John Gummer, Lord Deben, said that that aviation emissions could be cut by 20 per cent, but only by limiting growth. Read more
Ryanair secures four-year UK cabin crew pay deal – Travel Weekly 24.09.19
Ryanair UK cabin crew have voted for a new four-year pay deal. The undisclosed agreement was negotiated between the no-frills carrier and the Unite union. A majority of 80% of UK-based cabin crew backed the deal. Read more
MPs Suggest Frequent Flier Tax to Help Meet Net-Zero Ambitions – Gizmodo 24.09.19
The Committee on Climate Change has been investigating the effects of shipping and air travel on the nation's carbon output, and has warned that even with increasing efficiency and new types of eco fuels coming online the aviation industry is unlikely to ever shave more than 20 per cent off the emissions generated by flights by the year 2050. And worryingly for the backers of the Heathrow expansion, the CCC also warns that the government might need to rethink its entire aviation strategy as well, because building new runways is not massively conducive to reducing airline CO2 output. Read more
Heathrow Airport is getting a congestion charge – Motoring Research 24.09.19
A new penalty system for drivers will be introduced at Heathrow Airport to coincide with the opening of the third runway in 2026. The charge is expected to yield around £1.2 billion a year. That's if the expected 65,000 vehicles a day pay the predicted £50 daily charge (accounting for inflation) by 2040. The charge is to be levied on all cars, from hulking gas guzzlers to whisper-quiet electric cars – Heathrow's congestion charge will not discriminate. The aim is to incentivise the use of public transport by those wanting to fly from Heathrow. Read more  See also Travel Weekly 23.09.19 article Heathrow congestion charge "would make £1.2 billion a year"
Research: Volatile pound hits business travel levels – Buying Business Travel 24.09.19
New research has revealed that a third of business travellers in the UK are travelling less due to fluctuations in the value of the pound caused by Brexit uncertainty. A survey of 2,000 business travellers in the UK, Germany, France and Spain by long-term accommodation booking platform Homelike also found Brits are not the only ones impacted by Brexit – many French and Spanish companies said they had stopped travelling for business altogether. Read more
BTA launches job board for Thomas Cook staff – Buying Business Travel 25.09.19
The Business Travel Association has launched a job board on its website to support the travel firm's former staff. Designed to showcase employment opportunities across its network of travel industry members and partners, the BTA said the board offers details and links to roles currently available, including branch, product and account managers. It said jobs are also available at suppliers such as Eurostar, Lufthansa and Marriott Hotels, as well as a number of TMCs that have pledged support. Read more
Fraudsters target Thomas Cook customers – Travel Weekly 25.06.19
The government's Insolvency Service and Abta are warning customers not to hand over any bank details to anyone claiming they work for the collapsed travel giant or a bank. A number of customers people say they have received phone calls and messages from people who claim they can arrange an immediate refund. Read more
Turbulence in economy class – BBC 25.09.19
The demise of Thomas Cook has brought criticism of bosses and rival firms, and concern for its workers. The concerns may not stack as they seem. The departure of such a big player opens up opportunities for others. They'll require skilled travel industry workers. Read more
FAA accused of misleading FAA over 737 Max –  Travel Mole 26.09.19
Federal investigators have claimed some safety inspectors who oversaw pilot training standards for the Boeing 737 Max were not qualified. They also accused the Federal Aviation Administration of misleading Congress over the issue. The FAA has vehemently denied the claims. Read more  See also Boeing 'misjudged 737 Max pilot reactions' BBC 26.09.19
IAG issues profit warning due to pilot strikes – Travel Mole 26.09.19
British Airways parent IAG Group has issued a profit warning due to the impact of this month's pilots strikes and other disruptions. It estimated the strikes by BALPA pilots cost the airline more than £120 million while other disruptions, such as threatened strikes by Heathrow Airport staff, had a further impact of just under £30 million. At current fuel prices and exchange rates, IAG therefore expects its 2019 operating profit before exceptional items to be €215 million (£190 million) lower than 2018 pro forma (€3,485 million). Read more
CAA delays ATOL renewal process due to Thomas Cook failure – Travel Mole 26.09.19
The Civil Aviation Authority has made the 'unprecedented' decision to postpone the deadline for ATOL renewals in light of Thomas Cook's collapse. Instead of September 30, ATOL companies which have not yet had their licences renewed will have until October 25 to gain approval. But companies still have to make their application for a licence renewal by the original deadline of September 30, otherwise their ATOL will lapse. Read more
Research Collaboration Conference brings together aviation masterminds – NATS 26.09.19
The best and brightest minds from universities across the country came together at a Research Collaboration Conference hosted by NATS in Southampton on 23 September to showcase projects related to the development of aviation and air traffic management (ATM). The aim of the event was to provide the invited academic institutions with a platform to demonstrate their capabilities, with a focus on automation and adaptive systems. Eleven universities attended and presented their projects to representatives from NATS, including the Research and Development team, to discuss how industry and academia can collaborate to further develop the initiatives. Read more
Flights from UK-Australia could take just four hours by 2030 – Independent 26.09.19
Referring to the pioneering work being done by Oxford-based Reaction Engines, which is developing the Sabre engine, CEO of UK Space Agency, Graham Turnock said: "When we have brought the Sabre rocket engine to fruition, that may enable us to get to Australia in perhaps as little as four hours." The company was presenting its work on the hybrid hydrogen air-breathing rocket, which is designed to propel an aircraft at twice the speed of Concorde, at the UK Space Conference in Wales this week. At Mach 5.4 speeds, flights between New York and London would take one hour, while UK-Australia could be done in four. Hypersonic travel, which is the equivalent of five times the speed of sound, is difficult to achieve without overheating the engine. The Synergetic Air Breathing Rocket Engine (Sabre) deals with this problem by using tubes of supercooled helium to keep temperatures from soaring. Read more
Japan Airlines seat map helps avoid screaming babies – BBC 26.09.19
Japan Airlines has introduced a feature on its seat booking system that shows where young children are seated. A "child" icon appears when a passenger is travelling with children aged under two years. Japan Airlines' website says the icon "lets other passengers know a child may be sitting there". However, the airline warned the tool was not foolproof, as the icon might not appear if a ticket was booked through a third party or if there was a last-minute change of aircraft. Read more
Thomas Cook: 40% of holidaymakers back in UK – BBC 27.09.19
The Civil Aviation Authority (CAA) says it has now flown a total of 61,000 Thomas Cook customers back to the UK, taking the total to 40% of passengers. On Thursday it used 69 flights to bring back 15,000 people as part of its repatriation scheme following the collapse of the holiday group. Some 72 flights are due to operate on Friday to return 16,000 people. Read more
British Airways: half of today's BA flights cancelled despite no pilots' strike – Independent 27.09.19
After the pilots' union called off the strike as an olive branch to British Airways, the airline reinstated about half its flights. But more than 400 services from both Heathrow and Gatwick remain grounded. One reason appears to be the complexities of crewing rosters, and another is the likelihood that many would be half-empty and therefore unprofitable as well as damaging for the environment. Read more
GAL PRESS RELEASES, EVENTS AND UPDATES
Gatwick hosted 77 local mothers and daughters to help change perception of engineering as a male dominated industry - 24/09/2019
Unique airside tour of Gatwick designed to encourage both mothers and daughters to consider careers in engineering
Female engineering apprentice was on hand to inspire the visitors and talk through her experience at the airport
Tour included learning how aircraft park with a laser guided system 
Gatwick provided an exclusive insight into engineering at the airport – on 19th September – in an event designed to encourage both mothers and daughters to work in the industry.
Seventy-seven pupils and mothers from Millais all-girls school in Horsham had a tour of the airfield, fire station, and learned, in real time, how aircraft are parked through a laser guided system.
Another practical display by Gatwick's fire service helped develop an understanding of the factors involved when putting out fires on aircraft.
Liberty Frankland, a female engineering apprentice at Gatwick spoke to the visitors about her personal experience and to highlight the importance of taking up Science, Technology, Engineering and Maths (STEM) subjects when following her chosen career path.
By hosting the day, the airport is aiming to change the perception of STEM-related careers as being predominantly for males, and to encourage more women and girls to take up STEM subjects if they wish to pursue a career in engineering.
The event is part of Gatwick's Community Engagement programme, which supports projects that have a lasting, positive impact on large numbers of local people across the region.
Gatwick also recently announced that it is partnering with 20 local schools to get kids thinking about engineering. 
Tony Yates, Head of Engineering at Gatwick Airport, said: "We were delighted to have the mums and daughters of Millais Girl's school visit the airport. It is so important that women of all ages don't view the engineering industry as a male-dominated environment. We believe that promoting the opportunities that STEM careers can lead to at the airport is a good step forward in giving the industry a better gender profile, which could also help improve productivity."
Liberty Frankland, an engineering apprentice at Gatwick Airport said: "I decided an apprenticeship was for me as I wanted to continue studying and learning more, but I wanted the experience and context to what I was learning which I felt I couldn't get from going straight to university.
"The airport is a great place to learn more about engineering and other technical or science based subjects and I hope that this day will help to inspire other students into considering careers in these subjects."