GATCOM Weekly News - October 2019 (2)
Published: 04 Oct 2019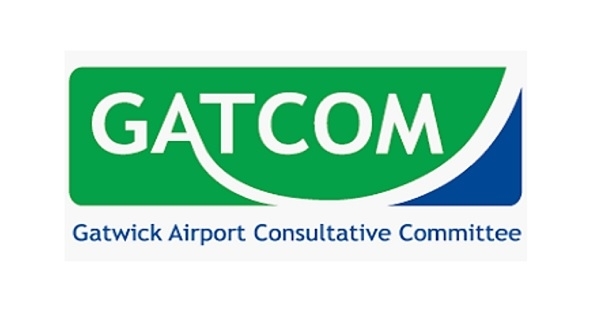 'LIVE' CONSULTATIONS
Local Industrial Strategy
Coast to Capital LEP consultation on the draft economic profile to inform the Local Industrial Strategy for the LEP region. Closing date for comments is 31 October 2019.
Click here to see press release. Click here to see draft economic profile for consultation.
NEWS HEADLINES
Virgin Atlantic pilots raise threat of Christmas strike – Travel Weekly 03.10.19
Certain Virgin Atlantic pilots are reportedly being balloted over Christmas strike action in a long-standing row over union recognition. Talks are due to take place tomorrow (Friday) in a last-ditch attempt to avert industrial action. Members of the Professional Pilots Union are voting on whether to strike over the busy festive period. Read more
First female Catholic Chaplain at Gatwick receives Papal award – Independent Catholic News 02.10.19
EasyJet confident of hitting female recruitment target – Flight Global 02.10.19
Video footage of the moment a track worker narrowly avoided being hit by a train near Gatwick Airport station has been released by rail accident investigators – Spirit FM 02.10.19
CAE opens new training centres at Gatwick & Manchester – UK Aviation News 03.10.19
OTHER NEWS
Introduce frequent flyer levy to fight emissions, government told – BBC 24.09.19
The Committee on Climate Change says a "frequent flyer levy" would help curb the growing demand for air travel. Analysis shows that 70% of UK flights are made by a wealthy 15% of the population, with 57% not flying abroad at all. The government says it will study the recommendations. Read more
Travel company welcomes call for cap on air passenger growth – Travel Mole 25.09.19
A travel company has welcomed a call from the Committee on Climate Change for international aviation and shipping to be included in the UK's net-zero emissions target for 2050. The letter from the CCC's chairman Lord Deben to the transport secretary Grant Shapps acknowledges this would require limiting aviation growth to no more than 25% above current levels. Read more
Air travel is a huge contributor to climate change. A new global movement wants you to be ashamed to fly. – Vox 27.09.19
As she took in the breathtaking archipelago north of the Arctic Circle that is dotted with mountains, carved with fjords, and circled by sea eagles, Maja Rosén remembered she was looking at one of the fastest-warming regions of the planet. And she realized that how she got there was part of the problem. Read more
More than 200 European airports commit to net zero carbon emissions by 2050 – Business Traveller 28.09.19
More than 200 members of ACI Europe, the trade association for European airports, have committed to produce net zero carbon emissions by 2050 including Gatwick, Heathrow, Stansted, and London City. The body also called for the aviation sector to develop a long-term "joint ambition and vision" for reducing emissions across the sector, supplementing existing efforts. Read more
Thomas Cook's collapse will hit small, regional airports hardest – Independent 28.09.19
Smaller airports may not be so fortunate in rebuilding routes. Newcastle, East Midlands and Cardiff are especially exposed. One in nine flights at the Welsh capital's airport was operated by Thomas Cook this summer. That is a challenging proportion to replace, especially as much bigger airports – including Gatwick, Birmingham and Glasgow – will be soliciting surviving airlines to re-launch services next summer. Read more
Thomas Cook customers may not receive holiday refunds for two months – Independent 30.09.19
One week on from the collapse of Thomas Cook, hundreds of thousands of travellers who bought packages from the failed holiday company have been told they will have to wait another week before even beginning the refund process – with the likelihood of no money back before December. The website was updated during Monday morning to say: "We are developing a simplified, online refunds form that will be available on 7 October." Read more
COMMENT: For Thomas Cook, a mountain was climbed – Business Travel News 30.09.19
As with Monarch and others, the debate over the collapse of Thomas Cook will linger long after the nitty-gritty of the repatriation programme has been forgotten. Whatever the future of the debate about what this might be costing the taxpayer and why didn't someone find some other solution (like what?), there is no denying Operation Matterhorn has proved highly professional and presumably will continue to be so until it ends next Sunday, 6 October. Read more
Aviation minister for 2050 – Business Travel News 30.09.19
Britain's new secretary of state for transport, Grant Shapps, will be a keynote speaker at the Airlines 2050 conference taking place on Thursday 17 October at the QEII Centre in Westminster. The conference will focus on developments within the UK airline sector and the future of aviation through to 2050. Speakers have been announced and topics will include sustainability, future UK connectivity, the current state of the airline sector both in the UK and overseas, the workforce of the future, delivering for the consumer, and a standalone airline CEO session. Read more
New focus on premium seating – Business Travel News 30.09.19
A £1.4m 18-month research project to explore new lightweight Business Class and Premium Economy seating (below) for aircraft has taken off combining expertise in Formula One racing, aerospace and airline development, design, and safety certification. Heavyweight firms taking part include Williams Advanced Engineering, JPA Design, British Airways and SWS Certification in a consortium supported by Airbus and funding from the UK's Aerospace Technology Institute (ATI). The team have calculated replacing all Business Class seats with a lighter product on just 12 long-haul aircraft such as the Airbus A350 translates to an annual saving of 942,000kg of CO2 and $195,600 (£158,000) in fuel. Read more
NATS takes another step towards SESAR deployment – NATS 30.09.19
NATS has completed the development of four major components of the next generation air traffic control system, with the help of funding from the European Commission's Connecting Europe Facility (CEF). The four projects, co-funded by the Innovation and Networks Executive Agency (INEA), will enable NATS to meet the aim of implementing a SESAR-compliant Flight Data Processing System and ultimately SESAR. Read more
Can we fly less? Evaluating the 'necessity' of air travel – Science Direct, October 2019
Air travel is often justified as 'necessary' or 'unavoidable', in the sense that trips have purpose and value. Yet it is evident that people travel for reasons that may include forced and voluntary movement, with motives ranging from visiting friends and family, to leisure, or business. In light of the challenge to decarbonise transport, and the need to reduce greenhouse gas emissions, this paper discusses the perceived necessity of flight from individual and societal perspectives, while considering moral and economic viewpoints. Read more
Senior minister 'should resign' over handling of Thomas Cook collapse – Travel Weekly 01.10.19
The union that represented staff at Thomas Cook is calling for the resignation of business secretary Andrea Leadsom over her handling of the company's collapse. The Transport Salaried Staffs' Association also wants MPs to investigate reports that Leadsom failed to meet Thomas Cook officials prior to the failure, which left 9,000 UK staff jobless. Read more
Winds of change: transforming our relationship with wind farm developers – NATS Blog 01.10.19
We've come a long way since the days when our main association with wind farm developers was to object to their developments because of the impact they had on radar navigation and communications infrastructure. Back in 2000, wind farm developers and their plans were a big risk to our operations, as ours were to theirs. We objected to their presence because turbines interfered with our radars and other infrastructure. They objected to our reluctance to agree to conditions that would secure planning permission. Read more
Jet fuel from thin air: Aviation's hope or hype? – BBC 01.10.19
"This is the future of aviation," Oskar Meijerink tells me in a café in Rotterdam airport. His company, in partnership with the airport's owners, is planning the world's first commercial production of jet fuel made, in part, from carbon dioxide (CO2). Based at the airport, it will work by capturing CO2, the gas which contributes to global warming, from the air. In a separate process, electrolysis splits water into hydrogen and oxygen. The hydrogen is mixed with the captured CO2 to form syngas, which can be transformed into jet fuel. The pilot plant, which aims to produce 1,000 litres of jet fuel a day, will get its energy from solar panels. The partners in the project hope to produce the first fuel in 2021. Read more
Shapps urged to review Heathrow third runway – Buying Business Travel 02.10.19
Lawyers for an independent group proposing an alternative scheme for expanding Heathrow have written to transport secretary Grant Shapps urging him to conduct a review of Parliament's support for the airport's own third runway plans. Heathrow Hub, which put forward a proposal to expand an existing runway at the UK's busiest airport to accommodate extra capacity, said its legal adviser DAC Beachcroft has 'demanded' a Section 6 review of the June 2018 vote in which MPs approved building a third runway. Under Section 6 of the Planning Act, the secretary of state has the power to conduct a review of a National Policy Statement if there has been "a significant change in circumstances", according to Heathrow Hub. Read more
Flight passenger growth could halve due to 'flight shame', says new research – Independent 02.10.19
Swiss bank UBS surveyed more than 6,000 people from the UK, US, Germany and France about their flying habits, and found the rise of "flight shame" or flygskam seems to be spreading. More than a fifth (21 per cent) of those surveyed said had they had intentionally reduced the number of flights they took over the last year. Read more See also Airport Watch article.
BA announces codeshare with Malaysia Airlines – Travel Mole 02.10.19
The new code will be added to 14 destinations Malaysia Airlines serves, and will mean that passengers flying from the UK will be able to check in their bags through to their final destination. Seats are available to book from today BA said the agreement gives passengers a greater choice of routes, destinations and fares and more flexibility for travel between the UK and the Asia Pacific. Subject to regulatory approval, Malaysia Airlines will also be codesharing with BA to Barcelona, Berlin, Copenhagen, Vienna, Brussels, Geneva, Hamburg, Lyon, Toulouse, Paris and Zurich. Read more
Dutch air traffic control to adopt NATS "Intelligent Approach" system for Schiphol – NATS 02.10.19
Intelligent Approach, the air traffic control system that dynamically separates arrivals by time instead of distance, is in the first phase of being deployed at Schiphol Approach to help improve tactical capacity and operational resilience at Amsterdam Schiphol Airport. Read more
North Atlantic Aireon trials: six months in – NATS Blog 03.10.19
For those that might not have been following developments, at the end of March we started a trial introduction of satellite-based ADS-B surveillance to manage air traffic over the North Atlantic, where we serve over 500,00 flights a year. Read more
Air France boosts cabin bag storage space – Buying Business Travel 03.10.19
Air France is set to increase the size of luggage compartments on the airline's domestic and European network, with 40 A321s and 11 A321s due to be fitted between September 2020 and September 2022. The compartments increase luggage capacity by 60 per cent and enable on-edge stowage with wheels at the back. Current models can hold 104 bags on the A320 and 113 on the A321, while the Ecos will be able to hold 166 and 192 items, respectively. In addition, Air France says the compartments feature "easy-to-reach doors which do not encroach into the cabin aisle", as well as a lower shelf height, making it easier to load luggage. Read more
Travel sector urged to help combat climate change – Travel Weekly 03.10.19
The travel industry must play a part in combating climate change, Abta has urged while responding to a government inquiry into sustainable tourism. The travel association highlighted examples where the government can help, including undertaking the modernisation of UK airspace. It should also consider establishing a taskforce for de-carbonising aviation, similar to the electric vehicle energy taskforce – working in partnership with industry and incentivising alternative fuels. A sustainable tourism approach is also needed to cover operations and supply chain via the promotion of recognised certification. Read more
Airline complaint handling needs 'major overhaul' – Travel Weekly 04.10.19
Consumer champion Which? is calling for a major overhaul of aviation complaint handling. All airlines should be made to sign up to a single dispute resolution service with "real teeth" that makes binding decisions within a reasonable timeframe. The majority of the largest airlines flying from the UK are signed up to one of two UK schemes, Aviation ADR or CEDR. While both have been authorised to handle escalated passenger complaints since 2016. neither is mandatory. Read more
More direct Eurostar services to be created, including western France and German cities – helping cut flights - Airport Watch 04.10.19
A new initiative, the 10:10 climate action campaign, called Climate Perks, is being launched to encourage employers to help staff take lower carbon forms of transport for their holidays. That means giving them a few extra paid days holiday, on which to travel. This can empower staff to act on their values. In exchange, employers receive Climate Perks accreditation in recognition of their climate leadership. Read more
GAL PRESS RELEASES, EVENTS AND UPDATES
Gatwick looking for a new charity partner - 03/10/2019
Unique opportunity to work with Gatwick as its official charity partner
Charity is carefully chosen to ensure local benefits to Kent, Surrey and Sussex
Partnership lasts for two years and deadline for applications is 15 November
London Gatwick has today announced that it is seeking a new charity partner, with the successful applicant set to secure a unique opportunity to increase its profile and fund raising possibilities.
The partnership will last for two years and registered local charities are encouraged to apply before the deadline of 15th November 2019.
The airport will choose the charity that can best improve the lives of local people through the partnership, with applicants also assessed on what the charity wants to achieve from the new relationship, what the money raised will go towards and why it will be a good 'fit' with Gatwick and its employees.
In addition to an increase in profile and contributions, Gatwick will encourage the airport's 3000 staff and its partners to volunteer their time and expertise to the chosen charity and help support fund raising events and projects.
Gatwick has three charity partners at any one time, which it works with to raise funds over the longer term – two local and one airport-based charity. Gatwick's current ongoing charities are Gatwick TravelCare and Air Ambulance Kent Surrey Sussex, with Gatwick's work with St Catherine's Hospice coming to an end in April 2020 after a double term of four years.
Gatwick TravelCare has been working alongside Gatwick's terminal teams to assist passengers since 1986.  Air Ambulance Kent Surrey Sussex makes emergency crews available to respond to emergency situations across the region every day of the year.
For community groups that do not have charity status or for those that do not feel a charity partnership would be appropriate, the airport also provides Gatwick Foundation Fund grants Applications for grants in the Kent, Surrey and Sussex can be made via the Gatwick website.
Melanie Wrightson, Community Engagement Manager, Gatwick Airport said: "We are excited about our new partnership and can not wait to see who applies next! If you think your charity could improve the lives of local people in partnership with us, then please apply!
"Our aim for this new partnership is to replicate the success we have had with our previous charity partners."
Allan McHenry, Assistant Director of Service delivery, Air Ambulance Kent Surrey Sussex said: "The sponsorship from Gatwick is incredibly important to us. A lot of the people going off on holiday travel through Gatwick and it gives them the opportunity to find out more about our charity and helps us raise our profile".