gdb members - Family Support Work are taking part in the #YouMadeItHappen Campaign
Published: 15 Oct 2019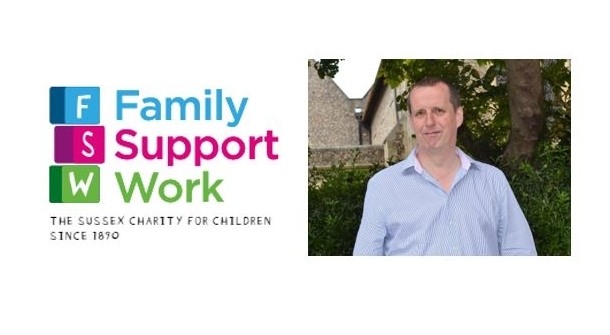 We are taking part in the #YouMadeItHappen campaign and are getting behind all of our supporters, past and present, to say a massive thank you and to share what a difference your support has made. 
Martin, our CEO, tells us why this initiative is so important to him:
What do you think about the #YouMadeItHappen initiative, and why do you think it is important to celebrate it?
Campaigns like this give organisations like FSW the opportunity to celebrate the support we get from our donors, our Friends, our volunteers and the public. We are dependent on voluntary income to ensure that we can continue to support our families, and campaigns like this help us say thank you to our supporters
What benefit do you think social media has had for Family Support Work?
Social media allows FSW to get its messages out to the public in an economical way and to develop a two-way relationship with our supporters. It is much easier to engage with supporters in groups. We have also been very lucky that the following we have developed on social media has been really engaged, with many providing quick responses and assistance when we are in need of specific items to assist our families
What benefits have you seen through the help of volunteers/supporters?
Our volunteers make so much happen - our foodbank is run by volunteers, we have 12 volunteer-led fundraising groups across Sussex who raise 15% of our income, we have volunteers that cook at activities and take some of our families out for day trips. The core work is done by the professional staff, whereas it is the volunteers who really help FSW to add the extra value to our work
Since you started with FSW, what has been the biggest change you've seen?
We have undertaken a reorganisation of our work since I became CEO. We are more focused on the delivery of the services of our Professional Practitioners through intensive one-to-one family sessions, and further developed our support groups in line with the local need. The biggest change, though, is in the number of Family Support Practitioners that we have – increasing from 5 to 11 in four years. Our caseload has also increased, from 150 a year to 397 in the last financial year.
Have there been any family stories that have particularly resonated with you?
We have been working for the last year with a lady (Sarah) who was given kinship care of her nephew (this means that she is legally his parent). He has multiple special needs, but Sarah received no support from statutory services to help her manage this extremely challenging situation. Within the same year that this was happening, she was diagnosed with renal cancer, she gave birth to a daughter and her relationship broke down due to her husband's mental health problems. As you can imagine, all of these events happening at once put Sarah in crisis, with no support from other services. We began working with Sarah and her family and have helped her to fight for all the support she is entitled to, so that she can give her nephew the best possible help. We also helped her to access all the financial support that she was being denied and have supported her emotionally through a really difficult time. Although things are still difficult, Sarah's nephew is now in a school that is working positively with the family; her own health has improved and she is much more confident at accessing the support that she is entitled to. Sarah is now working with her Family Support Practitioner to develop a project for other kinship carers in her local area, so that others in her situation don't experience the isolation that she suffered. It's a great example of us helping a family that then goes on to do really positive things in their own local community, widening the impact of our work.
How can businesses and people get involved in helping support FSW?
From volunteering to donating goods, joining in challenge events and of course by donating money. There are so many ways in which people can get involved with FSW and we are always keen to hear from people and organisations who would like to help us.
To find out how you could get involved or ways to support, please contact 01273 832963
https://www.gatwickdiamondbusiness.com/storage/downloads/youmadeithappen_family_support_work_press_release-1571134399.pdf