gdb Members - PDT Solicitors Success
Published: 09 Oct 2019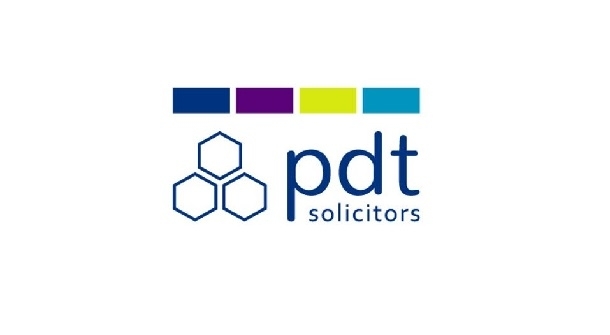 In The Legal 500 2020 rankings PDT Solicitors has had its most successful year yet, being recognised as a leading firm for Asset Based Lending, Corporate and Commercial, Commercial Litigation, Debt Recovery, Banking and Finance, Insolvency and Corporate Recovery, Public Sector Health and Commercial Property.
In addition to being successfully ranked in most of our core service areas, Noel Ruddy, Head of Corporate had been singled out by The Legal 500 as a leading lawyer in his field due to the quality of his work and expertise within the banking and finance and asset based lending sectors.
Other lawyers recognised by The Legal 500 include James Clewlow, Jane Bowden, Rebecca Glazebrook, Andrew Hoad, Dawn Shadwell, Nigel Davidson, William Angas, Gail Morris, Justin McConville, Laura Sutton and Gina Hope.

Commenting on the firm, the Legal 500 identified PDT's strength in the Asset Based Lending sector. "PDT Solicitors has a long-established presence in the sector, and is particularly noted for the 'commercial and cost-effective advice' it is able to provide lenders in the domestic invoice finance and factoring space. Noel Ruddy 'really knows his stuff' and frequently takes the lead on new money financings and refinancings implementing receivables financing and ABL products."

PDT's corporate and commercial team is also highly recommended. 'A long-established firm, extremely well known and widely respected within this industry. Happy to deliver partner-led relationships across all disciplines - the partners will get involved personally and are not afraid to get hands dirty.' Noel Ruddy is recognised for his corporate finance expertise ''Top-class advice - they really care and are led from the front by the partners.' The 'very bright'  Rebecca Glazebrook and Andrew Hoad 'who provides pragmatic and commercial advice' were also highly recommended.

Elsewhere in real estate and healthcare, PDT are noted as 'accessible and responsive.' and 'knowledgeable and experienced in the industry, and up-to-date on current issues.' and 'provide very good value advice.' with head of real estate and healthcare James Clewlow praised for having 'a strong track record advising clients throughout the life cycle of their businesses.'

The Legal 500 also praised PDT's Insolvency and corporate recovery and debt recovery team as 'A niche firm with a big market presence, Very well experienced'. William Angas is acknowledged as 'always accessible and commercial in his advice'.
In commercial litigation, PDT is described as ''big enough to offer bandwidth in expertise, small enough to maintain personal relationships.'  Nigel Davidson is appreciated for his 'wealth of experience' and recommended alongside William Angas: 'The teamat PDT are very strong and commercially minded and have a knack for understanding what judges are looking for in terms of persuasive litigation.'. Gail Morris is noted for her real estate-related experience and 'pragmatic litigator' Justin McConville takes on a broad range of County and High Court litigation. For more information please contact PDT on 01403 262 333 or law@pdt.co.uk
*The Legal 500 is an independent guide, and firms and individuals are recommended purely on merit.  It is the only guide to truly reflect the needs of corporate counsel by focusing on the strength in depth of the teams. The Legal 500 Series, now in its 33rd year, is widely acknowledged as the world's largest legal referral guide.
Managing Partner, James Clewlow commented "I'm really pleased with our success in gaining the recognition of the quality legal work which we do and which we have been doing for many years. The fact that this recognition is across so many sectors and in respect of so many of our lawyers is further reflection of our position as a leading law firm, and of the positive and inclusive culture which we are creating within the firm. I said last year regarding our rankings that there was more to come and this is confirmation."