gdb Members Kreston Reeves raises a massive £10,000 for charities across Sussex, Kent and London!
Published: 17 Jul 2019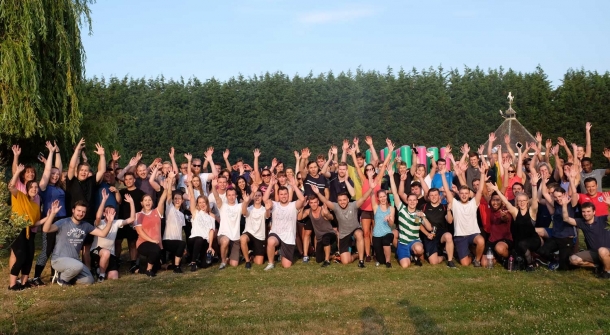 Staff at accountants, business and financial advisers Kreston Reeves have walked for 27 hours straight, held cake sales, quizzes and office raffles, and have dressed down to raise a phenomenal £10,000 for charities across Sussex, Kent and London over the past 12 months.
Over the course of the firm's financial year, staff across its nine offices choose local charities to focus fund raising activities.  Charities this year to have benefited from the firm's fundraising activities included Friends for Mental Health East Kent, Caring Hands, The Garden Gate Project, Macmillan Cancer Care, Chestnut Tree House, St Catherine's Hospice, Kent Sussex and Surrey Air Ambulance, St Luke's Community Centre, Harvey's Gang and Turning Tides.   
The firm's Christmas RAG (Raise and Give) week raised over £2,000 alone. Other activities included a Wear It Pink day, Blue and White day, various wellbeing events and its annual pedometer challenge where staff walked the equivalent of 1.3 times around the world.
James Peach, Partner and Head of the Corporate Social Responsibility committee at Kreston Reeves said: "Colleagues from across the firm are committed to supporting their chosen charities and are finding increasingly creative ways of doing so.  This year the firm has raised an astonishing £10,000 and everyone should be enormously proud of their efforts and this achievement.
"And we do more than just raise money for charities: we are committed to being socially responsible employers, good neighbours and supporting charities, not for profit organisations and schools through the insights and expertise we can offer.  Our staff also act as school governors to a large number of academy schools and are trustees to a wide range of charities. Many other staff regularly give up their time to help out in the community as much as they can."
To learn more about Kreston Reeve's charitable activities visit https://www.krestonreeves.com/corporate-social-responsibility