Join the Two Hour Clubbercise Class to Raise Money for St Catherine's Hospice
Published: 08 May 2019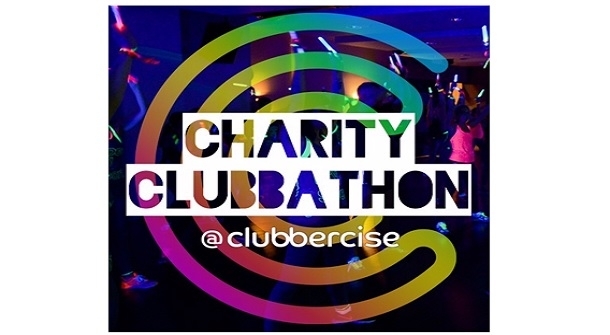 A two hour charity Clubbercise class is coming to Crawley this month to raise money for local charity, St Catherine's Hospice.
Taking place on Tuesday 28 May between 7pm and 9pm at Moka Nightclub, the Charity Clubbathon will be led by international fitness presenter, Jo Cooper and is the perfect way to banish the Bank Holiday blues.
Clubbercise is a dance fitness class that feels more like a night out than a workout! It brings people, of all ages and abilities, together to follow fun, easy dance routines choregraphed to club anthems. Music ranges from 90's classics to the latest chart hits, and rave glow sticks, lasers, UV and disco lights add to the party atmosphere. Attendees take the class at their own pace  and can take breaks whenever they wish within the two hour session.
Tickets are already selling fast for the charity evening which will also include an optional glitter station where people can get glittered up before the class begins in return for a donation to St Catherine's.
Clubbercise classes can burn up to 500 calories a time, so as well as being good for your local hospice, the evening will be good for your personal fitness too. As the first event of its kind for the local charity, organisers hope that the evening will be a sell out success for St Catherine's.
Laura Mitchell who is organising the Charity Clubbathon said, "I'm really excited to host such a fun fundraiser to raise money for St Catherine's Hospice. Not only is it a chance for people to come together and try something different on a Tuesday night, by supporting this event people will be helping terminally ill people in their community by raising vital funds for their care. St Catherine's does really important work supporting local people and their families when it matters most and it relies on donations to fund its expert end of life care. That's why events like this are so important for the hospice. Clubbercise is such a fun way to lose yourself for an evening and this inclusive event is open to everyone over 18. I'd like to thank Jo Cooper for donating her time to lead this fantastic class. I can't wait to see how much money we can raise for St Catherine's and how many people we can bring together on the dance floor!"
For more information and to book tickets please visit: www.sussexeventtickets.com/stchclubbathon/
Earlybird tickets cost £10 (and are available until 14 May).
After 14 May general admission tickets cost £12. Tickets are selling fast so please book early to avoid disappointment! All ticket prices are a minimum suggested donation and if you are able, additional donations are encouraged for the local hospice. Glowsticks will be provided free of charge on the night for all attendees.
For more information please contact Laura Mitchell on laura@lauranataliemitchell.com or call 07931 207609
Moka Nightclub is at Station Way, Crawley. It is next to the town's train station and car parking is available nearby.
(Picture Credit to Jo Cooper)