Mike Oliver Associates announce as Main Sponsor for Swimarathon!
Published: 10 Apr 2019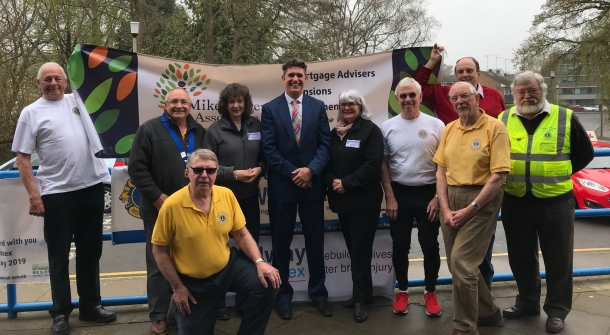 Independent financial advisers, Mike Oliver Associates, have been announced as the main sponsors for this year's Lions Club Swimarathon.
The Haywards Heath IFA, which recently celebrated its 17th anniversary, will lend its support to the event for the third year running, after the 2018 Swimarathon saw 65 teams swim 8,424 lengths to raise more than £20,000.
Now in its 36th year, the Haywards Heath Lions Club Swimarathon is an annual charity fundraising event held at the Dolphin Leisure Centre.
Teams of six can swim in a 55-minute-long relay, raising money for their chosen charity as well as the Lions' selected good cause.
This year, the initiative will spotlight Headway East Sussex, a Newick-based charity that offers rehabilitation, reablement and support services for people suffering from brain injuries.
Organisers said the sponsorship provided by Mike Oliver Associates will pay for hiring The Dolphin Leisure Centre swimming pool.
The sponsorship continues Mike Oliver's impressive track record with sporting charity events, such as the Greater Haywards Heath Bike Ride, Brighton2Paris bike ride, the Sussex heat of the HSBC Cyclo-Cross National Trophy and Paddle Round the Pier.
"The Swimarathon is a brilliant community-based event in Sussex, which brings everyone together in support of some very worthwhile causes," said Mike Oliver, Principal of Mike Oliver Associates. "As an enthusiastic sports participant, I'm passionate about the benefits of physical activity and keen to encourage others to embrace this healthy lifestyle. It's as good for the brain as it is for the body and fantastic for self-esteem too."
"We are thrilled to be supporting the Swimarathon again this year, and I'm really looking forward to see people supporting the event on Good Friday – with luck, to beat last year's impressive record!"
The Haywards Heath Lions Club Swimarathon takes place at the Dolphin Leisure Centre on Friday19th April from 8AM