£11.7m Claimed for SMEs Means Team Expansion for Access2Funding
Published: 03 Nov 2020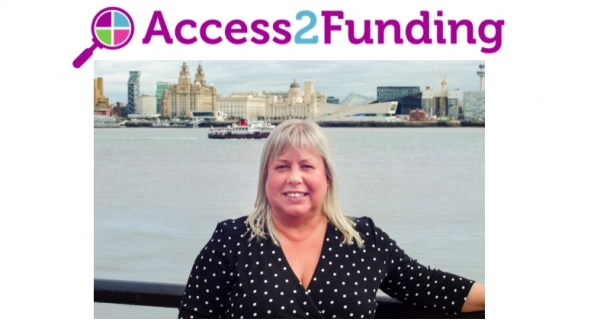 Access2Funding announce over £11.7m tax savings to businesses since the COVID-19 pandemic began and expand across the UK with new vacancies. 
Access2Funding today announced they have returned over £11.7m in tax savings to SMEs since the COVID-19 pandemic began. This milestone contributes to the expansion of Access2Funding across the UK, who have welcomed 26 new staff members since March. The company is set to triple their team by the end of 2020, and are currently hiring for new positions for their Birkenhead office and across the sea to Northern Ireland. 
A change of ownership has also been announced, with their Chief Operating Officer Dawn Coker, becoming a shareholder with a major stake in the business. 
"As a team, we are thrilled to be assisting businesses across the UK to remain sustainable, and to have provided funding support for SMEs at over £11.7m throughout this extremely difficult year." Dawn Coker goes on to say: 
"Personally, I'm really proud of what Access2Funding has achieved since the start of 2020. To be in the position that we can provide career opportunities within a recession, makes me feel extremely honoured to become a shareholder."
Experts in Research and Development Tax Credits, Access2Funding have a 100% claim success rate, recently turning around an R&D Tax Claim in 24-hours, resulting in £43,000 return for one small business. Alongside this, the Access2Funding team successfully claimed a huge £2.5m back for one large manufacturing business through the R&D initiative. 
There are two tax relief initiatives from HMRC that Access2Funding specialise in. The first is for SMEs that have under 500 employees and €100million turnover (they may be eligible for the R&D Tax Credit scheme). Those businesses with over 500 employees and €100million turnover may be eligible for the similar RDEC Tax scheme. 
To learn more about the current career opportunities at Access2Funding, click here.
If you're interested about whether your business projects may be eligible for tax savings or cash returns, contact Samantha Watkins at Access2Funding on 07936 943 425 / 0333 9900125 s.watkins@access2funding.co.uk or visit www.access2funding.co.uk