A CHARITY Easter egg hunt has been launched, and you could win some great PRIZES….
Published: 16 Mar 2020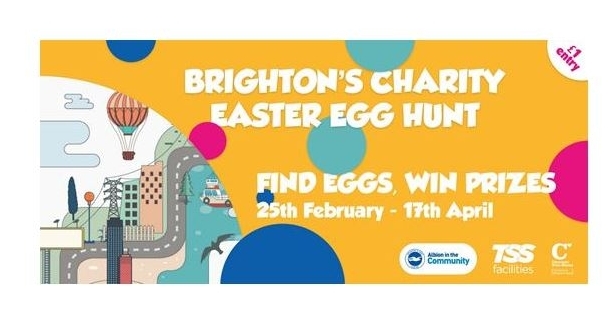 Brighton's Charity Egg Hunt launched on 28th February by engineering company TSS Facilities to raise money for two great local charities, Albion In The Community, the official charity for Brighton and Hove Albion Football Club and Chestnut Tree House children's hospice based near Arundel.
Over the next 5 weeks eggs will be hidden around the city and clues about their location will be released daily across Brighton's Charity Egg Hunt's social media pages. 2 Eggs are already our for you to find, head down to the British Airways i360 and Sea Life Brighton to enter the first 2 prize draws.
Each egg has a special word and a number to text, each text costs £1 and all the funds raised will go to the 2 charities, is that wasn't enough, each text enters you in to the prize draw to win some great prizes. Check out www.brightonegghunt.co.uk to see all the prizes, they range from Signed Brighton & Hove Albion Shirts to a VIP Feed at the Sea Life Brighton.
Good Luck and Happy Hunting