Capital Grant Funding Opportunities Workshop
Published: 06 Jan 2020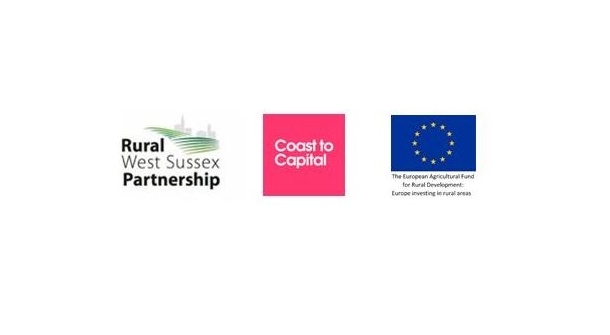 For food and drink producers, businesses and farmers, visitor attractions and accommodation providers, rural community organisations and public bodies in the Coast to Capital LEP area.
With the deadline to submit an Expression of Interest fast approaching, the Rural West Sussex Partnership is hosting two workshops providing an opportunity to find out more about the capital grant funding that is currently available to support business growth and productivity and to develop or  improve the rural tourism infrastructure within the Coast to Capital LEP area.
Meet representatives of the Rural Payments Agency/Defra, the Coast to Capital Growth Hub, and the Rural West Sussex Partnership from 10.00am to 12.30pm on Thursday 9th January 2020 at Thakeham Village Hall, or Friday 10th January 2020 at The Victory Hall, Balcombe followed by a sandwich lunch. 
At the workshops, you can find out if you are eligible and how much funding your business or organisation could receive from the capital grant funding opportunities. The RDPE Growth Programme, which currently has an Expression of Interest deadline of 16 February 2020 offers Food Processing, Rural Tourism Infrastructure, and Business Development funding with a minimum £20,000 grant.  The Coast to Capital Growth Grant Programme 2019-2020, with a minimum grant of £40,000, will help fund capital projects to improve productivity and introduce innovation. The funding teams will be able to advise what is best for your business and for the project requiring funding. 
Afterwards, you can stay for a sandwich lunch and network with the other attendees or meet the representatives for a 1-2-1 discussion about your particular capital funding needs and any questions you may have about the application process.   
Date: Thursday 9th January 2020 
Time: 10am - 12.30pm
Location: Thakeham Village Hall, 1 Abingworth Crescent, Thakeham, Pulborough, West Sussex, RH20 3GW
Book your place: https://rwsp-fundingworkshop-9jan20.eventbrite.co.uk

OR 
Date: Friday 10th January 2020
Time: 10am - 12.30pm
Location: The Victory Hall, Stockcroft Road, Balcombe, West Sussex, RH17 6HP
Book your place: https://rwsp-fundingworkshop-10jan20.eventbrite.co.uk

Off road and nearby parking is available at both venues. For information on location and directions, please see  https://www.thakehamvillagehall.co.uk/contact and http://www.balcombehall.com/contact
If you are unable to make a booking through Eventbrite, please email your details and preferred date to sgrant@matthewsassociates.co.uk