Coast to Capital - Latest News
Published: 28 Aug 2020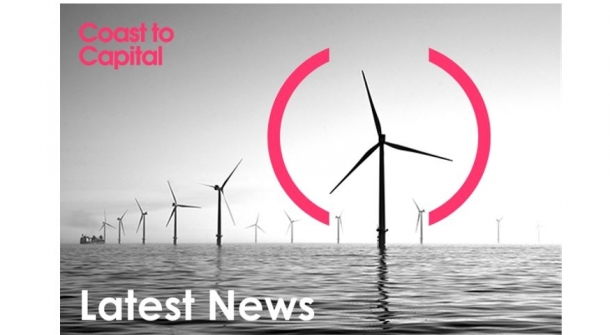 Interim Vice Chair Appointed
We are delighted to announce that Karen Dukes has been appointed as Interim Vice Chair.
Karen joined the Coast to Capital Board in 2019 and her finance skills and commercial expertise have helped promote a strong business ethos and commercial culture on the Board. She leads the delivery of Coast to Capital's loan investments, is developing the organisation's commercial strategy and has overall responsibility for the Growing Places Fund. During her career, Karen focused at various times on owner-managed businesses, public and private sector clients as well as PLCs, both UK-based and global organisations.  
£19.2m Getting Building Funds to be allocated
The Government is making £900 million available through the new Getting Building Fund (GBF) for investment in local, shovel-ready infrastructure projects to stimulate jobs and support economic recovery across the country. We have been allocated £19.2 million from the GBF for a wide-ranging package of projects that will deliver a much-needed boost to the local economy.
Amongst the exciting package of projects is a proposal to create a new innovation centre in Crawley, bringing together major innovation led businesses, building on the existing strengths of Crawley based technology industries.
Funding secured for Haywards Heath College
Haywards Heath College has received valuable support ahead of its September 2020 opening. The college, which is part of the Chichester College Group, secured £1.2million Local Growth Funding to support the refurbishment and development of the Haywards Heath campus. 
This includes buying specialist equipment for the college's science labs and classrooms, as well as kitting out the library and resources centre, furniture, IT equipment, and signage. It will also be used to set up the on-site theatre and sports centre. 
Save the Date: AGM - 'Our Future Recovery'
We are delighted to invite you to our virtual Annual General Meeting on Thursday 17 September, from 10:00 to 11:30 am.
The meeting will provide an opportunity to hear from our new Chair Julie Kapsalis, as well as an update on our recovery planning. Along with a live Q&A and discussion with some of our Board Members.
The full agenda will be confirmed and shared shortly, in the meantime find the details and registration here.  
Have your say on Brighton Mainline proposals
Our ongoing area-wide Brighton mainline campaign aims to bring investment and long-term increases in railway capacity on the line which links our whole area and facilitates wider economic growth. The region needs faster and more reliable transport links to enhance capacity, connectivity and resilience. 
Network Rail is seeking the public's views on its latest plans to remove what is described as the UK's 'most operationally challenging railway junction' with a consultation running until Sunday 20 September. The flat railway junction, located to the north of East Croydon station, regularly causes delays to the 1,700 trains that pass through the area. This creates a bottleneck that amplifies delays on the Brighton Main Line.
Peer Networks programme launched 
Peer Networks is a national peer-to-peer networking programme for small business leaders that want to grow and develop their organisation for future success.
Delivered locally by our Growth Hub, the newly launched programme creates diverse cohort groups of individuals to collaboratively work through common business issues. Through interactive action learning, this enables the discussion of challenges and provides valuable feedback to implement practical solutions to overcome them. From finance and HR to sales, marketing and more, an expert facilitator will give you the flexibility to create a trusted support network, helping to build and strengthen your business and improve overall performance.
Register your interest by visiting peernetworks.co.uk.