Discount Railcards get smart on Great Northern, Thameslink and Southern
Published: 04 Sep 2020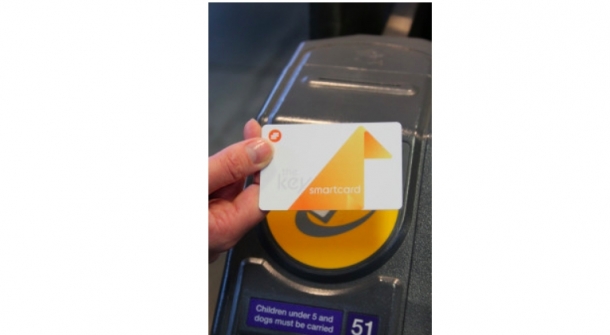 Railcards giving discounts of between a third and 50% can now be used on Great Northern, Thameslink and Southern's "keyGo" pay-as-you-go smartcard service.
The innovation completely removes the need to queue or book ahead for most paper or online tickets, which supports social distancing for passengers and station staff during coronavirus restrictions.
This industry-first expansion of smartcard technology on National Rail means passengers with Railcards can now simply tap in and out at railway stations, knowing their account will automatically be charged the best-value fare for all of that day's journeys – with any Railcard discount included.
Tom Moran, Managing Director for Thameslink and Great Northern, said: 
"KeyGo itself was an industry-first, giving passengers the convenience and simplicity of pay-as-you-go smartcard travel, and since its introduction we have been developing the technology to increase the routes it can be used on, the value it offers, and the number of passengers who can benefit.
"Coupling keyGo with discount Railcards is a game-changer, with so many more people now able to take advantage of tap-in, tap-out travel.
"It's something our passengers have been asking for, especially since the 26-30 Railcard became available, and will save people time queuing for tickets, also aiding social distancing." 
Covid-19 restrictions on social distancing have increased customer demand for smart ticketing, which minimises contact and time spent at the station, and can offer better-value fares for less-frequent travel. KeyGo allows flexibility and convenience over a traditional season ticket where customers don't need to buy a ticket in advance and are only charged when they travel.