GATCOM Newsletter - 26.06.20
Published: 29 Jun 2020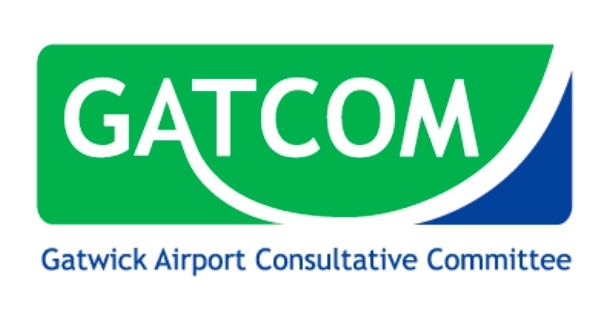 'LIVE' CONSULTATIONS
CAA: Proposed Criteria for Assessing and Accepting the Airspace Change Masterplan
CLOSING DATE TODAY – 26 June 2020.
https://consultations.caa.co.uk/policy-development/airspace-change-masterplan-criteria/
NEW - CAA: Reviewing airspace classification
The CAA is seeking views on the procedure it proposes to adopt for amending theclassification of airspace, reflecting the CAA's airspace functions, government policy and bestpractice decision-making. Closing date for responses is 17 September 2020.
https://consultations.caa.co.uk/policy-development/draft-procedure-to-review-airspace- classification/?mc_cid=c2da5f3bf1&mc_eid=f9727b8f0d
NEW PUBLICATIONS/ANNOUNCEMENTS
The impact of the coronavirus pandemic on the aviation sector
The House of Commons Transport Committee published its report on the impact of coronavirus on the aviation sector
Click here to see press release
Click here to see summary report
Click here to see conclusions and recommendations
Click here to see full report
Independent Commission for Civil Aviation Noise (ICCAN)
(1) ICCAN Corporate Strategy 2019-2021: One year in https://iccan.gov.uk/iccan-corporate-strategy-2019-2021-one-year-in-update/
(2) ICCAN response to the CAA Airspace Change Masterplan criteria consultation https://iccan.gov.uk/iccan-response-caa-noise-modelling-consultation-copy/
(3) Blog By ICCAN Commissioner Howard Simmons https://iccan.gov.uk/engagement-must-continue/
AOA COVID-19 UK Airports Update – new portal:
The UK Government has been working with the CBI to establish links between government departments and business to aid the response to COVID-19. The Airport Operators Association (AOA) has been designated as the representative of the airports sector and has set up this portal to provide further information to the sector and to seek input
https://www.aoa.org.uk/covid-19/
NEWS HEADLINES
Airport Jobs At Risk As Covid-19 Impact Continues
AOA – 24/06/2020
https://www.aoa.org.uk/airport-jobs-at-risk-as-covid-19-impact-continues/
GATWICK 'Devastating news' reaction as airport ground handler Swissport, whichserves Gatwick, cuts over 4,500 jobs
Crawley News 24 – 24/06/2020
https://www.crawleynews24.co.uk/devastating-news-reaction-as-airport-ground-handler-swissport-which-serves-gatwick-cuts-over-4500-jobs/
Swissport announces thousands of UK job cuts due to coronavirus
Evening Standard – 24/06/2020
https://www.standard.co.uk/business/swissport-job-cuts-uk-coronavirus-a4478416.html
 GAL PRESS RELEASES, EVENTS AND UPDATES
Gatwick Airport announces appointment of a new Chief Commercial Officer Press Release - 15/06/2020
Jonathan Pollard is joining Gatwick in September as the airport's new Chief Commercial Officer it was announced today. He will be responsible for driving forward the airport's airline relations, retail, restaurants and other commercial revenue streams, including car parking and property portfolios.
He was previously the Commercial Director at Luton Airport where, in the last 2 years he helped deliver significant growth in passenger volumes - partly by accelerating the introduction of larger more environmentally friendly aircraft. He was also responsible for expanding Luton Airport's commercial and retail space, creating a commercial strategy based upon business research and passenger insight.
Jonathan holds a BSc in Air Transport Management from Loughborough University and joined National Express Group as a graduate in 2005, going on to hold several Executive roles, including Commercial Director of the coach division business.
Stewart Wingate, Chief Executive Officer, Gatwick Airport, said: "Jonathan joins us in what are unprecedented times and his experience and success driving vital revenue streams and developing new business will be critical in helping Gatwick rebuild and grow as the airport enters a new chapter in its history".
Jonathan Pollard, Chief Commercial Officer, Gatwick Airport said: "I'm delighted to take on this new challenge at Gatwick which is renowned for its approach to innovative commercial management. We are inevitably experiencing difficult times, but the aviation industry has proven its resilience in the past and this will likely be no exception as long as we adapt quickly to changes in consumer behaviour and passenger processes. I am looking forward to embracing this challenge with the Gatwick Executive and my wider team and driving forward our commercial offering."