GATCOM Weekly Newsletter - January 2020 (2)
Published: 21 Jan 2020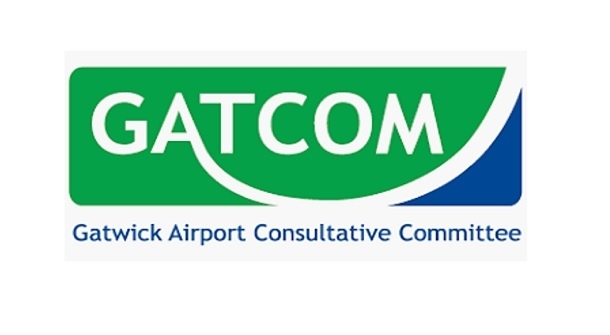 'LIVE' CONSULTATIONS
CAA Draft Decision for comment - Departure Route 4
The CAA is inviting comment on the draft report's findings. The objective of this is ensure that the CAA has not missed, misunderstood or misinterpreted any relevant matters. The deadline for comments is 3 February 2020.
CAA Consultation - Airspace classification review 2019–2020
The CAA would like help to identify volumes of controlled airspace in which the classification could be amended to better reflect the needs of all airspace users on an equitable basis. Submissions by 3 March 2020 via the website. Click here for supporting documents and Survey.
NEWS HEADLINES
Civil Aviation Authority strategic priorities – 08.01.20
Government announces measures on regional connectivity – Gov.uk 15.01.20
Norwegian 56% lower fare to US than airlines from Heathrow – Anna Aero 03.01.20
Long-haul for Norwegian is big and controversial business, although at Group level it only represented 15% of its total seats in 2019.  Despite its ongoing Group-wide rationalisation to improve overall performance, it flew nearly six million seats between Europe and the USA last year. The coming partnership with JetBlue will further help to transform its transatlantic performance. Read more
9 things you probably didn't know about Gatwick Airport – MyLondon 11.01.20
Next time you're jetting off to one of the airport's 230 destinations in over 70 countries, you might remember some of these interesting facts about London's "other airport". Read more
Gatwick's second largest shareholder quietly sells its remaining stake – Telegraph 12.01.20
Gatwick's second largest shareholder has quietly sold its remaining stake in Britain's second-busiest airport to partners in its own fund.  Global Infrastructure Partners (GIP) is understood to have transferred its 21pc stake in Gatwick into a so-called continuation vehicle. The arrangement will allow GIP's investors to continue owning the asset after the 13-year-old fund's life cycle ends. Read more
Travel disruption possible due to snow, rain and strong winds – Travel Mole 14.01.20
Weather forecasters are warning of further possible travel disruption later after Storm Brendan forced airlines to divert a handful of flights [Monday]. Gales of up to 40mph meant at least seven Gatwick-bound flights were diverted to other airports. Read more
EasyJet to resume flights to Sharm el-Sheikh – Travel Weekly 15.01.20
The budget carrier will offer two flights a week from both Manchester from June 7 and from Gatwick from September 30. It will be the first time easyJet has flown to Sharm in five years and follows the FCO's change in travel advice to the Red Sea destination in October last year. Read more
Planned Gatwick flight path change will mean 'misery' for Reigate and Redhill, says campaign group – Surrey Live 14.01.20
A campaign group has claimed the "misery" of aircraft noise will return for people living in areas including south Reigate, Redhill, Brockham and Betchworth after the latest Civil Aviation Authority (CAA) ruling on a controversial Gatwick flight path. Plane Wrong says a draft decision by the CAA, that in effect deletes changes made to Route 4 since 2012, will mean aircraft fly 1,000 metres further to the north, resulting in more noise for a swathe of towns and villages beneath. Read more
Flybe switches Newquay-London route from Heathrow to Gatwick – Travel Mole 17.01.20
Flybe will switch its four-times-a-week Newquay-London route from Heathrow to Gatwick for the summer season. The airline has also announced a new, six-flight-per-week route to Amsterdam Schiphol as well as an extra flight flights each week to Manchester. To service the extra fights, Flybe will base a second aircraft at the airport. Read more
Electric debut for Rolls-Royce plane – BTNews
Uber partners with Hyundai on flying taxis – BBT 08.01.20
Iata voices concern over geopolitical tensions and strikes – Travel Weekly 09.01.20
How profitable are ultra-long-haul routes? Pioneering research gives answers – Anna Aero 10.01.20
Iran overflying eases – BTNews 13.01.20
Disabled passengers failed by poor airport accessibility services – Which 13.01.20
American goes for the spoken word – BTNews 13.01.20
High-tech helpers for British Airways – BTNews 13.01.20
Travel 'foodprint' can outstrip impact of flying, report claims – Travel Weekly 14.01.20
What airport self service means for the future – International Airport Review 14.01.20
What happens during an airborne security event? – NATS Blog 14.01.20
Meet the Pilot who took on the CAA over HIV and won! – UK Aviation News 14.01.20
EasyJet extends global reach with new Etihad deal – 14.01.20
Flybe agrees rescue deal with gov't and shareholders – BBT 14.01.20
Flybe plays a critical and unique role in UK aviation system – AQA 14.01.20
Why Flybe's survival matters – Travel Mole 14.01.20
No justification for cutting APD to save Flybe, says AEF – AEF 14.01.20
The government's responsibility is to tackle the climate crisis, not to bail out failing airlines – Independent 15.01.20
Flybe: Government to 'defer' struggling carrier's £106m APD bill – Travel Weekly 15.01.20
IAG submits complaint to the EU over Flybe rescue plan – Travel Mole 16.01.20
North-South wage gap widens in travel – Travel Mole 16.01.20
Ryanair wins court case against Skyscanner – Travel Mole 16.01.20
Research: Majority of [business] travel programmes not ethical – BBT 16.01.20
Airbus carries out first fully automatic vision-based take-off – UK Aviation News 16.01.20
UK travellers reassured that Brexit won't affect their holidays this year – Travel mole 17.01.
BA hits back at report that claims it's the worst carrier for CO2 – Travel Mole 17.01.20
Heathrow flights diverted and delayed as airspace closed on RAF orders – Travel Mole 17.01.20
Giant jet engines aim to make our flying greener – BBC 17.01.20
Flybe confirms it will get a tax and duty holiday – BBC 17.01.20