GATCOM Weekly Newsletter - January 2020 (3)
Published: 27 Jan 2020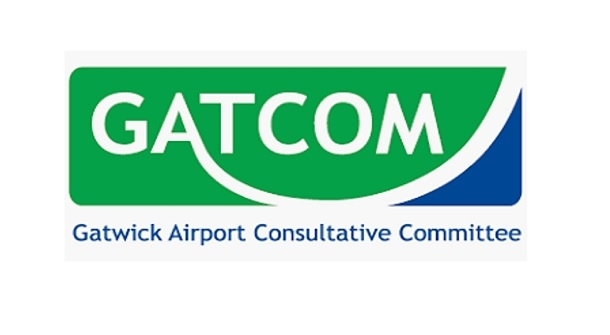 'LIVE' CONSULTATIONS
CAA Draft Decision for comment - Departure Route 4
The CAA is inviting comment on the draft report's findings. The objective of this is ensure that the CAA has not missed, misunderstood or misinterpreted any relevant matters. The deadline for comments is 3 February 2020.
CAA Consultation - Airspace classification review 2019–2020
The CAA would like help to identify volumes of controlled airspace in which the classification could be amended to better reflect the needs of all airspace users on an equitable basis. Submissions by 3 March 2020 via the website. Click here for supporting documents and Survey.
Regulation 19 Consultation on the Crawley 2035 Submission draft Local Plan
Crawley Borough Council sets out the Council's vision for the development of Crawley from 2020-2035, including strategic planning policies and principles which will shape the future of the town and will be used in the consideration of planning applications, including policies for Gatwick. The draft Local Plan is being made available for representations over a 6 week statutory consultation period closing on 2 March 2020. Click here to see consultation web pages.
NEWS HEADLINES
Regional Air Connectivity Review: aviation minister visits Liverpool John Lennon Airport to launch UK tour of regional airports – Gov.uk
China coronavirus: UK Cobra committee meet as death toll rises to 26- live news – Guardian 24.01.20
Late passenger who phoned in bomb threat to delay his flight is jailed for 16 months – Telegraph 18.01.20
Rashidul Islam, 32, called police 45 minutes before his easyJet flight to Marrakesh from Gatwick was due to take off after his train was cancelled and his taxi became stuck in traffic on May 4 last year. His hoax call caused the flight to be evacuated and all 147 passengers had to be rechecked by security. This cost the airline an estimated £30,000 and resulted in a three-hour delay. Yesterday he was sentenced to 16 months in jail at Lewes Crown Court after pleading guilty to communicating false information. He was also banned from Gatwick Airport. Read more
Gatwick short cut – BTNews 20.01.20
A much quicker connection from the Gatwick South Terminal to a new local transport hub has been completed by the airport. This follows a complaint to Business Travel News and passed on to CEO Stuart Wingate. Improvements include two new lifts from the southbound road-level bus stops on the A23 into the South Terminal – and Gatwick's train station – for people travelling with luggage, parents with pushchairs and passengers with reduced mobility. Further improvements have been made to the bus stop areas on both the northbound and southbound A23, including pedestrian and wheelchair accessible routes, new seating and improved lighting and signage in and out of the terminal. Help points have also been installed with the live information screens also updated. Read more
Warning of 'widespread disruption' risk at Gatwick Airport as staff move towards strike action – Crawley Observer 22.01.20
Union members employed at Gatwick Airport are moving towards industrial action after a pay offer was rejected, according to Unite. If a full industrial action ballot takes place then strike action could begin during the spring and would result in widespread disruption at the airport, according to Unite. Read more  See also BBT article Gatwick and Heathrow face strike threats
Emergency roadworks prevent buses from accessing Gatwick North Terminal – Crawley News24 22.01.20
Passengers wishing to access Gatwick North terminal on Metrobus are having navigate their way via the south terminal this afternoon. Emergency roadworks have been undertaken after an issue was discovered with a manhole cover. Read more
Gatwick Station prepares for two years of intensive transformation work – Crawley News24 22.01.20
A £150m upgrade to Gatwick Station is due to commence this May that will see that station transform. Network Rail say that the works will mean that a new dedicated timetable will be released soon that will allow commuters to still be able to use the station whilst the works are undertaken. Read more
Jamie Oliver's Gatwick Airport restaurants amass hundreds of negative reviews, with diners slamming "foul" food – Square Meal 22.01.20
The three sites – Jamie Oliver's Diner, Jamie's Italian and Jamie's Coffee Lounge – have all received unfavourable online reviews, with Jamie Oliver's Diner (found in the South Terminal) having racked up 330 'terrible' ratings from review site TripAdvisor. Read more
3,600 sign petition to reinstate flights from Aberdeen to Gatwick – Evening Express 23.01.20
The easyJet route was cut in February last year, making it harder for passengers to reach south London. The petition has been discussed at the Scottish Parliament in the hope that a solution can be found. Read more
New buses to suck in killer particles – The Times 24.01.20
A generation of "pollution-busting" buses that suck in dangerous particles will be introduced nationwide under plans to improve air quality. In the trial a single bus removed as much as 65g of pollutants from the air in 100 days. Go-Ahead said Brighton, Manchester, Newcastle, Oxford, Plymouth and the Crawley-Gatwick airport area would each get one bus from the early summer. Read more
What Are Airport Curfews And Why Do They Matter? – Simple Flying 13.12.19
Future flybe: more Virgin or Stobart? – Anna Aero 15.01.20
Airline offsetting is a distraction from policies that can actually reduce aviation CO2 emissions – Airport Watch 15.01.20
Climate change: Citizens' assembly prepares to tackle climate change – BBC 17.01.20
Expert questions effectiveness of coronavirus airport screening – Guardian 18.01.20
New sleeper train from Sweden will get passengers to London by morning – Independent 18.01.20
ICCAN has reviewed the Survey of Noise Attitudes ("SoNA") prepared by the CAA – Teddington Action Group 18.01.20
Sadiq Khan announces green new deal for London if re-elected in May, and says Heathrow 3rd runway would be "catastrophic" – Airport Watch 19.01.20
Quakers question tax cuts for polluters – Ekklesia 20.01.20
Flybe collapse could close Southampton and Belfast airports, says MP – Independent 20.01.20
Why doctors are like pilots – Oxford University Press Blog 20.01.20
SAA cancels flights amid collapse rumours – BBT 21.01.20
Charter a jet to avoid airport ills – Mature Times 21.01.20
Airbus reveals plan to manage airline ticket price volatility – Travel Weekly 21.01.20
Scientists appalled at government's support for high-carbon airline industry, and Matt Hancock ill-informed comments – Airport Watch 21.01.20
Comment: What did the government agree with Flybe? – Travel Weekly 22.01.20
Boeing delays 737 Max planes' expected return to skies until summer – Evening Standard 22.01.20
US authorities look to tighten rules over emotional support animals – Travel Mole 23.01.20
New immersive plane crash experience to open – Independent 23.01.20
Start-Ups and Entrepreneurs in air travel – who to watch in the 2020s – OAG 23.01.20
Boeing 777X first flight postponed – UK Aviation News 23.01.20
Tax flyers to meet net zero carbon emissions target, report says – Independent 23.01.20
Clean seats aboard British Airways assured only to VIP passengers – International Business Times 24.01.20
Operators monitoring coronavirus crisis as people in UK are tested – Travel Weekly 24.01.20
Travel continues to outpace economy as arrivals hit 1.5bn – Travel Weekly 24.01.20
Comment: Travel adverts need to beef up their branding to stand out – Travel Weekly 24.01.20
GAL PRESS RELEASES, EVENTS AND UPDATES
One thousand pupils attend Gatwick Airport roadshow in Dorking - part of a series to inspire the study of STEM subjects – 22.01.2020
Five local schools enjoyed an action-packed day
easyJet and Surrey Police among partners present along with 40 Gatwick volunteers
The series of roadshows will continue to its fourth roadshow in West Sussex in March
One thousand pupils from five local schools visited a Gatwick Airport Roadshow at Ashcombe School, Dorking, yesterday – in a continuing programme across the region designed to encourage children to pursue Science Technology Engineering and Maths (STEM) related careers.
The aim of the roadshows is to give students across the region a more hands-on experience of STEM-related careers to encourage them to consider working in the industry. They also aim to highlight jobs at the airport that may not immediately be known of by school children such as airfield engineers and external security staff.
The pupils had an eclectic choice of activities at the Dorking roadshow - the third in the series – including education on the safe flying drones from the police, presentations from easyJet cabin crew and pilots to understand their jobs better and looking for hidden items in the x-ray images, guided by the Gatwick security officers.
The roadshows are part of Gatwick's wider community engagement programme which is designed to generate meaningful and lasting impacts on the lives of local communities, particularly the young, elderly and other vulnerable groups. 
Having now been to Kent, East Sussex, and Surrey the roadshows will continue in March at Worthing College, West Sussex, to ensure the whole region benefits from the scheme.
Gatwick also recently announced that it has partnered with 15 primary schools and five local secondary schools near to Gatwick and - as part of their continued professional development – nearly 30 teachers learned new techniques that bring engineering-related projects to life so that they are better able to inspire children in the classroom and in the school curriculum.
Paula Aldridge, Community Engagement Manager, Gatwick Airport said: "It was brilliant to see the students immerse themselves in all the activities. I genuinely think the pupils' perception of STEM subjects and careers at the airport changed for the better.
"All the activities were engaging and fun and I want to thank all of Gatwick's business partners for helping this event happen.
"I now look forward to replicating this success in West Sussex for the fourth roadshow in the on-going programme of Gatwick's investment in children's education for the region."