Informing travel decisions - aim to travel during the off peak 
As more businesses are set to open again over the coming weeks we are working across our network to encourage our passengers to travel during the off peak where they can and to maintain social distancing.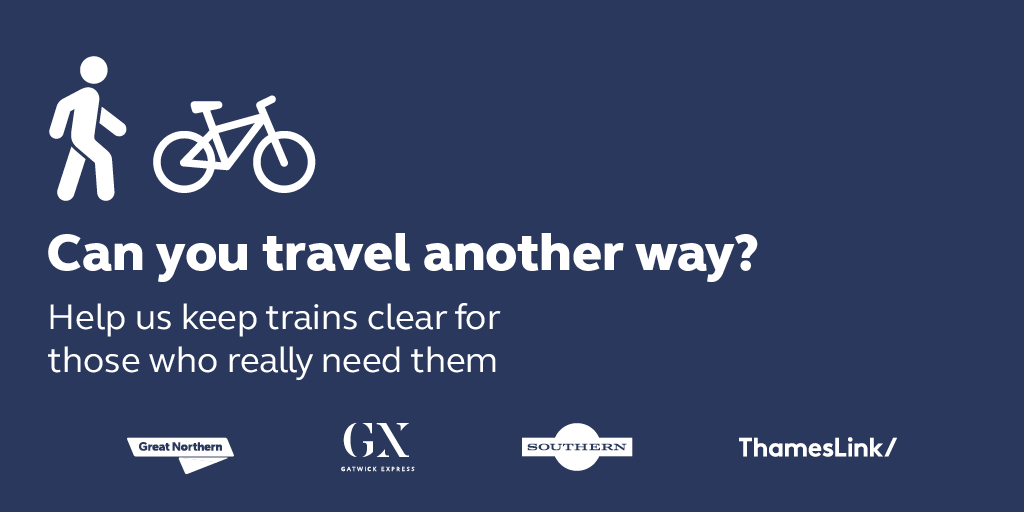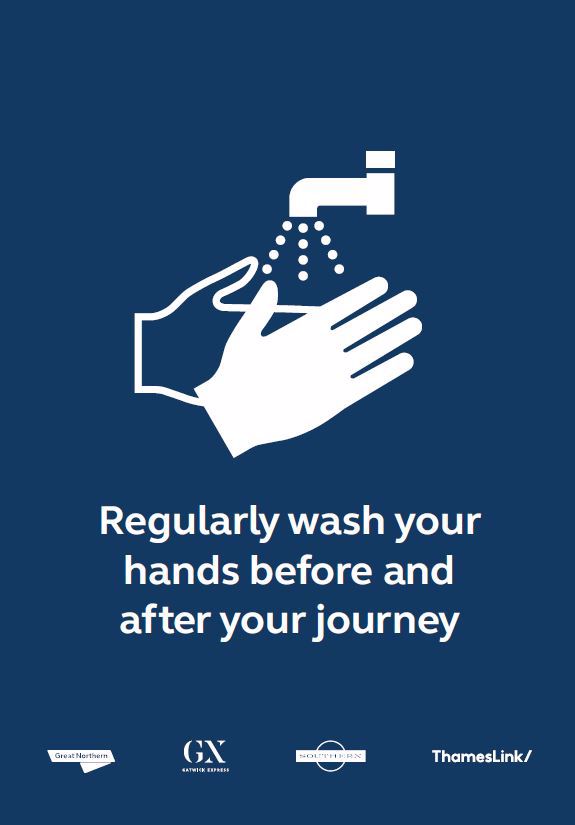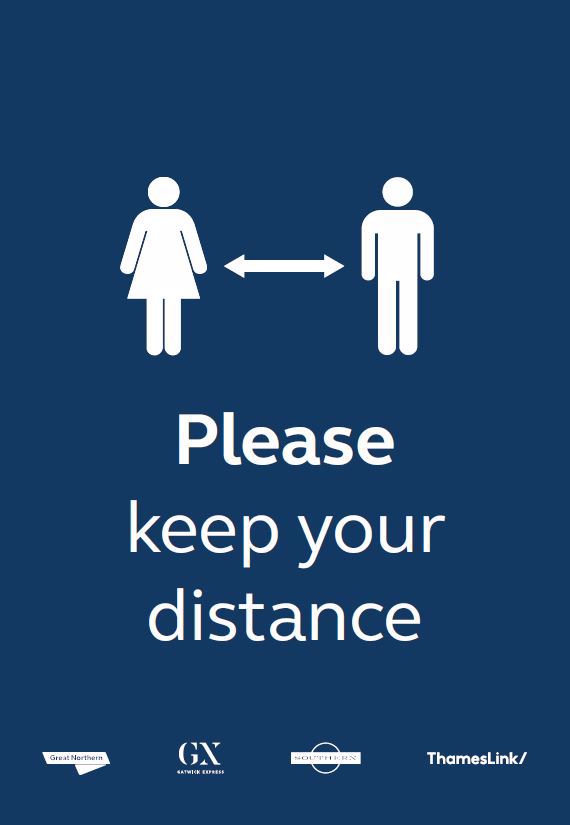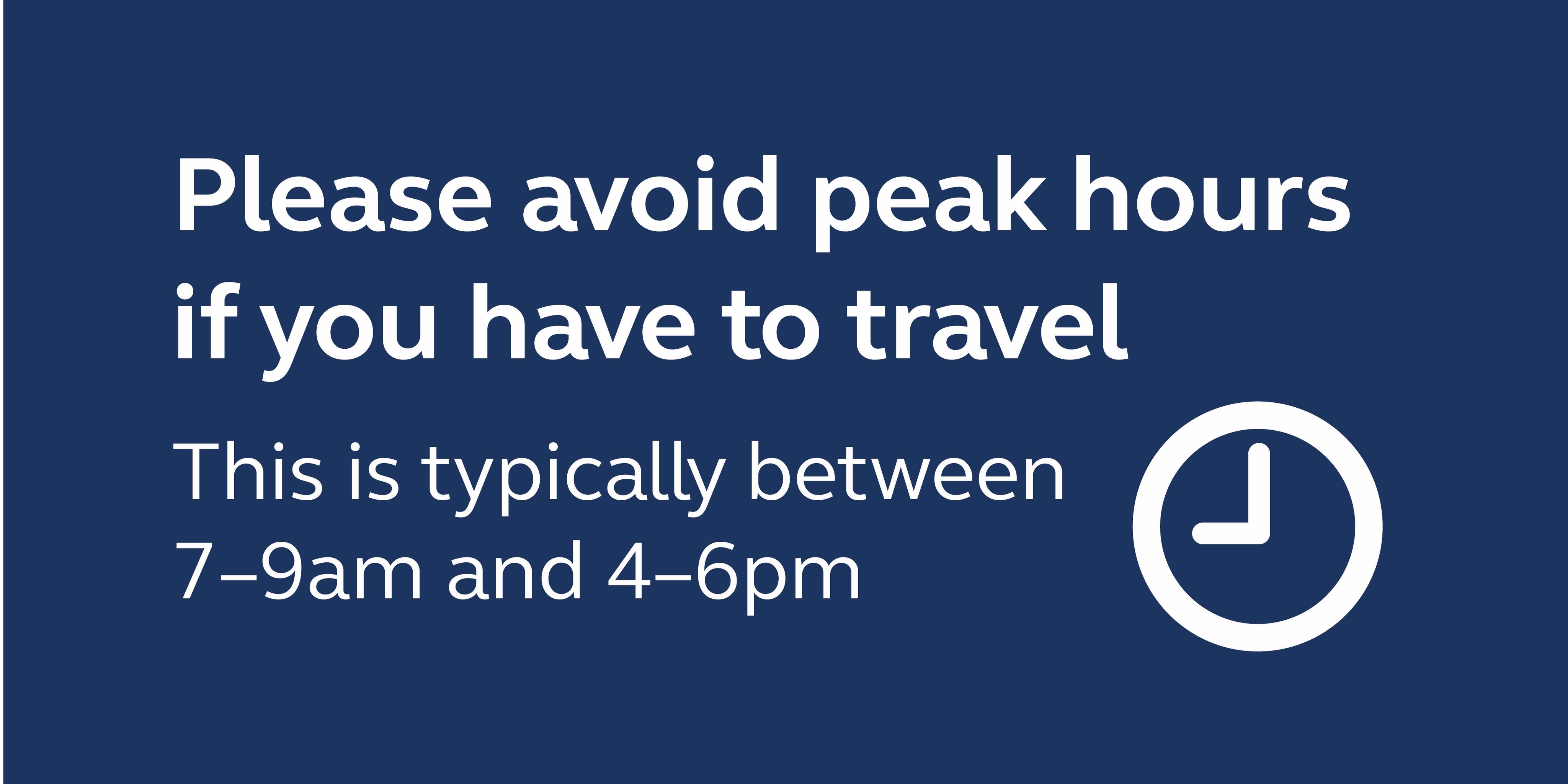 Whilst we have placed signage and updates across our stations, onboard and through social media to support this, we would be grateful if you were able to include these important guidelines via your own communication channels by sharing the images above or by using the graphics shared by the Department of Transport. 

Improving services to support customers to travel
We have been working to respond to customer feedback and make improvements where we can to the timetable introduced on Sunday 17 May 2020 to provide as much space on board as possible.
Since the 17 May, we've added three additional AM peak services on the Great Northern Metro into Moorgate, additional Southern Metro services in the Selhurst corridor and added extra carriages where we can such as to an AM service from Epsom.
We have also made a set of subtle changes to promote social distancing, such as changing which platforms are used to reduce consecutive arrivals onto platform 5 & 6 at Brighton, which is the narrowest of Brighton's platforms.
On Monday 15 June, we are introducing a small set of further improvements where passenger numbers are increasing. This will include a set of extra AM and PM peak time trains on the Great Northern Metro, and extra carriages in the AM and PM peak on the busy Southern route between Epsom and London Victoria via Sutton.
We're continuing to monitor customer numbers closely and working to increase services when needed, while ensuring resiliency at a time when staff will be ill or in self-isolation.
Cleaning
Our entire fleet of Southern, Thameslink, Great Northern and Gatwick Express trains, plus stations and staff areas have been treated with a powerful new viruscide which sticks to surfaces, killing the viruses for up to 30 days.
The product further improves our already-enhanced cleaning regime, in which stations and staff areas are treated with more short-term viruscides, and all 2,700 of its train carriages are sanitised every night.
While the current advice remains to only use public transport if you absolutely have to, the product provides another layer of protection for passengers who do need to travel such as key workers and staff who are valiantly supporting the national effort on the front line.
A specially-developed app also tells staff at-a-glance when each train carriage was last cleaned with the long-lasting viruscide.
Safety
Alongside our extensive cleaning regime we have introduced a number of measures to improve the safety of our passengers and our staff. These include:
Adjusting shift patterns for our staff and enabling some staff members to standby at home
Face masks and hygiene packs for all frontline colleagues
Delivering extra train capacity and services in response to passenger, staff and stakeholder feedback
Ordered 1,000 no touch hand sanitisers for staff and passengers at stations
Developed a social distancing app to enable frontline staff to provide Control with real-time information and alter services as required
Installed a range of signage across our stations and onboard to encourage social distancing
We are continually reviewing our safety procedures, alongside the wider industry, and seeking feedback from passengers and staff to ensure we are delivering the most up to date practices during this time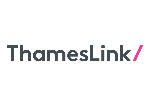 Engineering works - East Coast Main Line
We are continuing to work in partnership with Network Rail and industry partners to progress the £1.2 billion upgrade of the East Coast Main Line. The upgrade includes remodelling the track and signalling around King's Cross, upgrading the power supply, installing completing a new platform at Stevenage and major infrastructure work at Werrington - just north of Peterborough.
The next stage of the upgrade work is planned for Saturday 20th June and Sunday 21st June 2020. This important enabling work is required in advance of the major remodelling work planned at King's Cross station.
The work will mean that no direct services will run to or from King's Cross Station London on the East Coast Main Line on these dates. On the GTR network, no Thameslink or Great Northern services will run on the East Coast Main Line into King's Cross, St Pancras or Moorgate. Trains will be terminating at Gordon Hill and New Barnet, with rail replacement buses operating from those stations, and Potters Bar, to stations on the Midland Mainline and to London Underground stations for onward connections into London.
We will provide further updates on the progress of this upgrade which will deliver faster, more reliable journeys and an extra 10,000 seats every day for long distance passengers.
As the government begins to ease some of the lockdown measures we will continue to monitor passenger numbers adapting our approach to customer service where it is necessary. We would welcome any feedback from your local area that may be useful to improving our operations and equally please do not hesitate to contact us should you have any further questions.
For more information on the Government's advice on safer travel go to:
https://www.gov.uk/guidance/coronavirus-covid-19-safer-travel-guidance-for-passengers