GTR smart ticketing update – Launch of Key season tickets on your smartphone
Published: 08 Jul 2020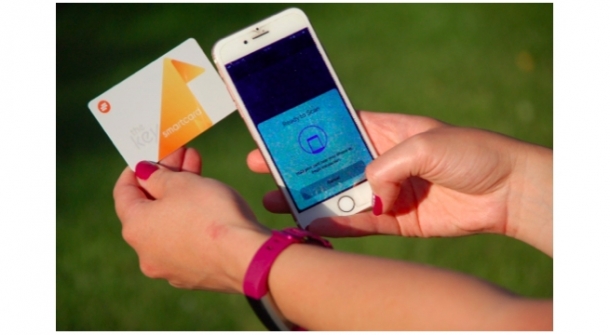 Customers of Thameslink, Southern and Great Northern can now use their mobile phone to buy and load weekly and monthly season tickets onto their Key smartcard. Loading tickets in this way requires an NFC-enabled smartphone and takes just a few minutes. 
The Key smartcard also supports weekly or monthly travelcards for the Tube, buses, trams, trains and the Docklands Light Railway. 
This saves queuing at ticket machines and ticket offices and will help to promote social distancing at stations. 
It is in addition to the existing ability to purchase season tickets for the Key smartcard online and collect by tapping the smartcard against the gateline or station validator. 
The Key smartcard uses the common ITSO industry standard and can be used for season tickets across South Western Railway, Southeastern and Greater Anglia as well as GTR services. 
The switch-on of mobile loading is the latest in several new smart ticketing options for GTR services. 
With the change in travel patterns underway, alongside contactless and Oyster, we thought it would be timely to include an updated briefing on the Key and eTickets for your reference. 
The Key 
The Key is the name of GTR's smartcard. It works across the entire GTR network, as well as South Western Railway, Southeastern and Greater Anglia services and bus providers such as Brighton & Hove Buses. It uses the common ITSO standard, bringing future compatibility with smartcards in development across the UK. 
The Key can currently be used in three different ways:
Season tickets – Season tickets can be bought online and loaded through the mobile app or by collecting at a station gateline or validator. Travelcard seasons are also available for use across TfL services.

Day tickets – Anytime or off-peak day tickets including with travelcards or common railcard discounts can be purchased at ticket vending machines or ticket offices and loaded to the Key as an alternative to a paper ticket.

KeyGo – This is an optional add-on to the Key smartcard that transforms the Key smartcard into a pay-as-you-go product for most of the GTR network, Metrobus, Brighton & Hove buses and parts of the Great Western Railway network. It relies on users tapping in and tapping out at stations across the network. Users will then be charged the lowest applicable walk-up day fare based on their journey, such as a super off-peak day return on weekends. While TfL is unable to support KeyGo, where journeys occur within the London zones on GTR services, journeys will be price matched with the equivalent Oyster fare, Travelcard price for journeys, or National Rail fare, whichever is cheapest. This includes daily capped fares. GTR is working towards adding railcard discounts as soon as testing can be completed under social distancing restrictions.
More information on the Key smartcard can be found on GTR websites in the ticketing section, for example: https://www.southernrailway.com/tickets/the-key-smartcard 

eTickets 
eTickets, sometimes called mTickets or barcode tickets are electronic tickets. They are available direct from our websites and can be printed at home, or more commonly, saved and displayed on a smartphone. 
eTickets are available for journeys between all ungated stations and between most major stations such as the London terminals and major cities and towns such as Brighton where barcode readers have been fitted to the gatelines, approximately 65% of the network at present. The full range of tickets including railcard discounts are available as eTickets.
On routes where eTickets are available, they will show as the default delivery option when purchasing tickets online.