Here at the Holiday Inn London Gatwick Worth, we are excited to present: Live From Your Bedroom!
Published: 12 Oct 2020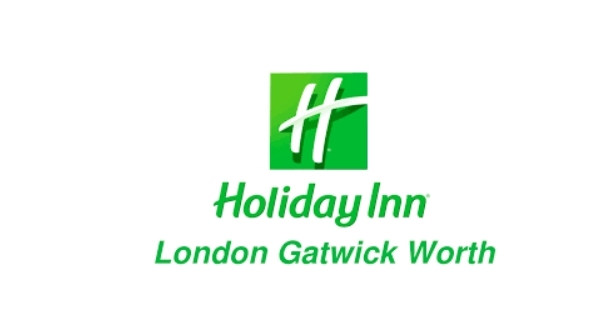 Live From Your Bedroom is an exciting calendar of live music events, performed on stage in the courtyard here at our hotel in Crawley, West Sussex, and watched from the comfort and safety of your hotel bedroom! Our bedrooms "with a View" includes 2 tickets to the show and an overnight stay for 2 people with breakfast and overnight car parking. There will be 2x 45 minute performances on stage, with music also playing throughout the interval so guests can continue the party! 
We are fully aware of how the coronavirus pandemic has devastated the entertainment and hospitality industries – our hotel unfortunately had to close from March until the beginning of August – and months later times are still difficult and uncertain for many. It has been wonderful for us to reopen and welcome back our guests and colleagues once again, and we have since worked extremely hard with a number of new safety protocols and social distancing measures to ensure everybody feels safe when walking around our hotel during these times. We have proudly been accredited with the AA Covid-19 award which shows that our efforts have been recognised. 
During our lengthy time off we have been thinking of how we can help both our own business and a number of other local businesses, and eventually our Hotel Director Chris Schoeman came up with the unique idea of Live From Your Bedroom! We are big supporters of the #WeMakeEvents and #LetTheMusicPlay campaigns, and felt inspired by these to do whatever we can to help with keeping our hotel busy and to provide entertainment. These campaigns are highlighting how desperately the people and the companies in the events industry are in need of help and support from the Government.
Our Live events will be completely socially distanced, with the bands performing on stage in the enclosed courtyard of our hotel. Guests can watch from their large open bedroom windows and dance the night away, with performances including a selection of live bands and tribute acts. This fantastic line up includes the critically acclaimed Queen – We Will Rock You to the ultra-talented Indie Rock bands who play all your festival favourites! 
We are offering a delicious two course pre-show meal served in our Brasserie, or festival style food and drinks can be ordered straight to the bedrooms. To give our guests some peace of mind, we are ensuring tickets are Covid Protected, so if a lockdown does occur a refund will be issued. As a special thank you to our NHS and Emergency Services who have worked tirelessly throughout lockdown, we are offering 10% off Live From Your Bedroom tickets via the Blue Light Card app! 
Hotel Director Chris Schoeman: "Festivals have been cancelled, concerts have been postponed, theatres are still unable to open and now even cinemas are beginning to close. So we want to give people a reason to come together (socially distanced of course) and make up for missed birthdays, anniversaries and other celebrations over the last few months, whilst also supporting other businesses and performers who have been without any income for a long time. When booking our performers, they had informed us of how difficult it had been for them trying to find work recently, so we are thrilled that they are able to get back up on stage once again here at the Holiday Inn London Gatwick Worth!"
For further details please visit - https://higatwickworth.co.uk/live-from-your-bedroom
A panoramic photo of our courtyard – the view from where the stage will be facing out towards the bedrooms
The map of our bedrooms and their view towards the stage