Mental Health Support with Minding your Business
Published: 01 Jun 2020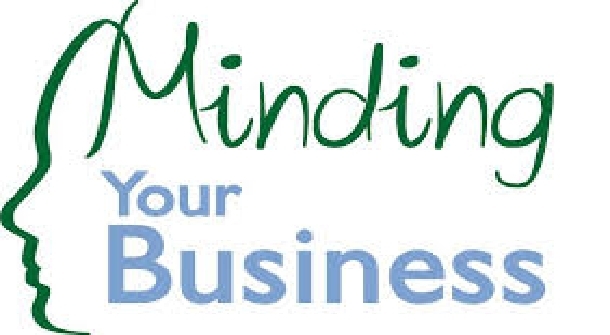 Mental Health Awareness Week (18-22 May 2020)
It's been great to see that the government, royalty and media have picked up on Mental Health Awareness Week.  The following speech opened last week's Downing Street Daily Briefing.
Matt Hancock, Secretary of State for Health and Social Care stated, "I wanted to say something, this Mental Health Awareness Week. I know how difficult the change and the uncertainty generated by this awful virus has been for many people. So many moments of joy have been put on hold, cherished mile-stones and important events and time with loved ones and things that were in the diary that were you might have been looking forward to but can't any longer, take place. So I want to say this to anyone that is finding it hard. These are tough times, it is OK to be NOT OK and it is normal to feel low and anxious and unhappy sometimes. But it is so important that if you think you need it, please seek help. If you want to talk to someone, please go to the NHS. It is there for you, and if you are a health or care worker, there is a bespoke series of support, so we can care for you just as you care for the rest of us. Just text FRONTLINE to 85258.  Mental Health charities are also offering some brilliant support. Today I'm providing a further £4.2m so that organisations like the Samaritans, and Young Minds and Mental Health UK can keep doing what they do best.  Everyone can strengthen their mental health just in the way we keep our eye on our physical health including when we are healthy and PHEs 'Every Mind Matters' campaign is something that every single person can engage with and use to strengthen your mental health and wellbeing in good times and in bad. So let's all come together this Mental Health Awareness Week and support each other." 
Be Kind
The subject for the 2020 'Mental Health Awareness Week' has been kindness, and in our Newsletter last week, we wrote in some detail about what we could all do to be kind and what kindness we had seen or experienced, from neighbours sharing skills and toys, to small gifts showing that people were being thought of.  We hope that you have enjoyed and given some kindness this week.
Next Week
Our Newsletter next week will be focusing on some of the good things that have come out of the lockdown.  This is not to take away any of the tragedy and sadness that so many people have experienced, but to show that there are little chinks of light in the fog. We'd love to hear from you too.
Information & Contact Us
We do hope that you enjoy our short promo video and that you will be interested in purchasing the full recording of 'You and Your Mental Health'. Our live interactive webinar 'Coping with Adversity in Uncertain Times' can actually be tailormade in a number of ways, and whilst it is aimed at managerial staff, it can also be adapted to be made suitable for all levels of staff (with prior notification). 
Other online courses that MYB are running are the MHFA England half day Adult Mental Health Awareness Course, half day Refresher Course, and from mid-June, the MHFA Two Day Mental Health First Aider Course.  The One day Champion course is currently being re-written to work online too.  Contact Judy and Donna on info@mindingyourbusiness.org.uk for more details.