MHA Carpenter Box Seminar - The Challenges of Growing & Selling your Business
Published: 08 Jan 2020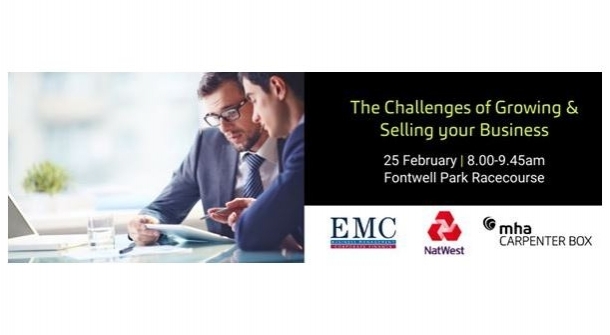 Date: Tuesday 25th February 
Time: 8am - 9.45am
Venue: Fontwell Park Racecourse 
Despite global political and economic uncertainty, business continues to prosper in the South East UK market. Generous capital tax rates on business sales and lower interest rates are continuing to fuel growth and transactions. Many businesses are capitalising on high values and others are considering how they get to an exit that gives them enough to retire on!
Join MHA Carpenter Box, EMC and NatWest for our upcoming Seminar where we will guide you through the challenges of growing your business and preparing it for sale.
Book your free place here - 
https://www.carpenterbox.com/event/the-challenges-of-growing-selling-your-business/
This free seminar for ambitious entrepreneurs will show you how to:
Work out the value you could expect on a sale
Prepare a plan to achieve your expectations
Understand the challenges of a transaction
Positively plan and manage for succession
Maximise the tax benefits on sale
Speakers include Stuart Noakes of MHA Carpenter Box, Chris White, Michael Gibbs from EMC and Matthew Glentworth of NatWest.
Places are limited, click the link to secure your place - https://www.carpenterbox.com/event/the-challenges-of-growing-selling-your-business/