Move your Holiday up a Gear with Airport Parking & Hotels guide to Driving Abroad
Published: 29 Jan 2020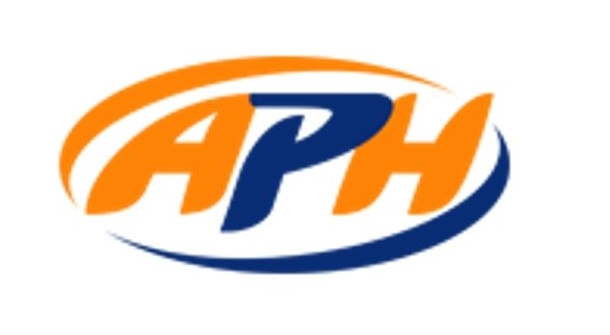 A European road trip is one of the ultimate travel adventures according to Skyscanner* so with driving destinations looking to be put on the map for 2020, the award-winning airport parking operator and retailer Airport Parking & Hotels (APH.com) has put together a guide to help road-trippers navigate 10 popular international driving destinations.
The research is available in the Travel Know How Section of the APH website at www.aph.com/winterdriving and provides drivers with important tips to be mindful of when driving abroad. The research includes a guide to driving in locations such as Austria, Canada and Norway, knowing when to use winter tyres and insurance and breakdown cover, as well as providing holidaymakers with information about car hire, fuel prices and speed regulations abroad.
In seven of the 10 popular winter driving destinations researched, including Switzerland, Italy and France, the minimum driving age is 18. However, when hiring a car in Norway and Austria, drivers must be over the age of 19 and have held a full driver's licence for one year, whereas Germany and USA only rent out cars to adults over the age of 25.
For travellers with a need for speed, maximum speed limits vary from country to country across Europe and similarly across each province or state in Canada and the USA. However, some of the fastest roads in the world can be found in Germany where there are no speed limits on the autobahns! Similarly, on French and Italian motorways and Austrian autobahns, drivers can legally reach speeds of up to 81 mph and this can even increase to 87 mph on sections of the West Motorway A1 in Austria.
Whilst driving during the winter season, weather and road conditions can change abruptly and holiday-makers travelling in Austria, Canada, Germany, Iceland, Italy and Switzerland are required to use winter tyres when driving between November and April. Likewise, in France snow tyres are required when instructed by road signs, as are snow chains or snow socks and in Norway snow tyres must always be used whenever there is snow or ice covering the roads. Due to harsh winter weather conditions a minimum of Third Party insurance is required when driving abroad and in Europe Green Cards are required from UK insurance companies as proof of cover. However, drivers in Iceland need to remember that rental cars are not insured on mountain roads marked F-roads and insurance does not cover flat tyres. Whilst emergence breakdown services are available across Europe, in America drivers are advised to purchase breakdown cover from rental companies as they arrange roadside assistance, recovery or replacement cars.
Finally, some useful road rules to be mindful of; in all 10 of the driving destinations researched, travellers must drive on the right-hand side of the road, including in Iceland where, incidentally, off-road driving is illegal. Similarly, seat belts are mandatory in all of the countries researched including in France, Italy and Norway (when they are fitted in the car) and in the USA except in New Hampshire where only under 18s are required by law to wear a seat belt. And, a word of caution to travellers, the highest permissible blood alcohol level for drivers is 0.08% in Italy, Canada and the USA whilst the lowest is 0.005% in Germany. Severe fines and penalties can be incurred for going over these limits, and in Norway, Spain, and Switzerland drivers who receive a traffic fine may be asked to pay on the spot.
Drivers should also note that in Canada and across Europe, petrol is sold in litres whereas in the United States fuel is sold in (US) gallons, with the average cost of unleaded petrol being $2.95 (£1.77) per gallon ($0.78 or 60p per litre). For savvy travellers looking to save money on fuel, petrol is the cheapest when filling up in Canada at C$1.35 or 79p per litre!