Multi Award Winning Microsoft Gold Partner Extech Cloud Makes a Strategic Appointment
Published: 05 Mar 2020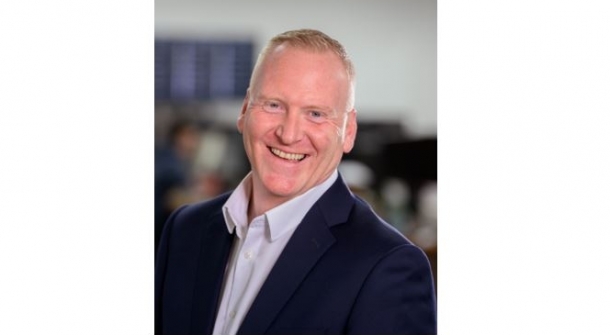 Building on its success over the past five years Extech Cloud is delighted to announce the appointment of Simon Gregg to the role of Senior IT Consultant. In his new role Simon will be driving new client acquisition and creating new relationships, contributing to Extech Cloud's ambitious growth and acquisition plans. Simon will have a particular emphasis on developing engagements across the following sectors: legal, manufacturing, professional services, logistics and recruitment.
Simon will be working with his new clients to improve where they are now with technology and providing them with a future-proofed technology road map. His aim is to develop lifetime value clients; continually working with them in partnership.
Director Andrew Hookway is thrilled to welcome Simon on board, about his appointment he had this to say, "We have known about Simon's impressive track record for many years and I'm elated he's finally joining the team in these exciting times."
Extech Cloud took the brave decision to refocus its business model well in advance of the marketplace and is now positioned as a market leader in Sussex and beyond. Having developed the Extech Cloud Methodology, the service digitally transforms organisations by transitioning them to the public cloud, a revolutionary form of cloud computing.
Extech Cloud's ability to provide best-in-class public cloud services means it provides clients with four distinct advantages, over classical cloud or IT services:
Cost-savings between 20%-50%
Reduction of cybersecurity instances of up to 60%
52% reduction in employees who say IT negatively affects their day-to-day work
Monthly OPEX rather than cash-intensive CAPEX
The proprietary process runs through seven different stages, which allows Extech Cloud to revolutionise its client's IT infrastructure to a modern and innovative technology platform.  To date, Extech Cloud has successfully delivered over 100 cloud migrations of this type.
Simon, 46, previously worked for IT First for 15 years, Face Media Group and the Rockinghorse Children's Charity. In his role with IT First, Simon worked closely with Brighton & Hove Albion FC as a key partner. He is hugely proud of the relationship and liaison with the club, over many years and especially, during the build process of the Amex Stadium, he comments, "Good business relationships are really important, I always aim for long term partnerships."
Goring-based Simon has known Extech Cloud Director, Andrew Hookway, for several years and said this about the company, "Extech Cloud has always had a different offering to its competitors, which has further developed over the last three years. It partners with clients to add real value, which I find very exciting!" He went on to say, "It's a very welcoming environment, I felt part of the team very quickly. Extech Cloud is very enlightened and has a great attitude towards its team and treats clients in the same nurturing way."