SASH Charity are excited to have been shortlisted for Gatwick Airport's Charity Partner!
Published: 07 Jan 2020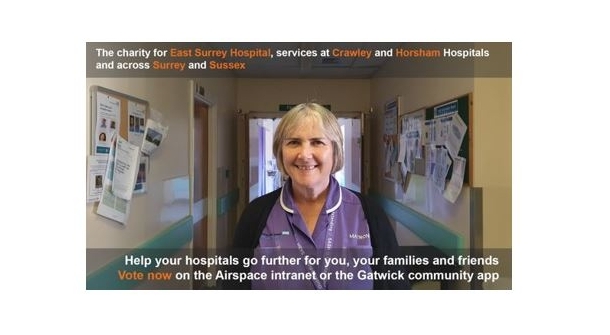 This would help us do much more for people of all ages who need the hospitals and services run by Surrey and Sussex Healthcare NHS Trust (SASH), as well as helping create an amazing new neonatal intensive care unit for local families whose babies arrive very early or seriously ill. 
Fundraising for SASH Charity makes the local hospitals run by SASH better for over half a million local people. 
The hospitals deliver our babies and provide life saving treatment when we've had an accident or emergency. They provide cancer treatment for our children, friends and grandparents. They care for people at the end of their lives. SASH Charity funds better equipment, enhanced facilities and creates great experiences for patients and families, beyond what would be expected of a local hospital.
Vote opens Wednesday 8th January for a limited period! 
Take our challenge and help spread the word:
1. Forward this information to at least ten people outside of SASH and anyone you know who works at Gatwick Airport, encouraging them to vote for SASH Charity.
2. Watch and share our short film below.
3. Keep your fingers and toes crossed!
Watch our short film to find out why SASH Charity should be Gatwick Airport's next charity partner!
Find out more on the SASH Charity website.
Thank you for your help!