St Catherine's Hospice charity shop is on the move in Billingshurst
Published: 16 Mar 2020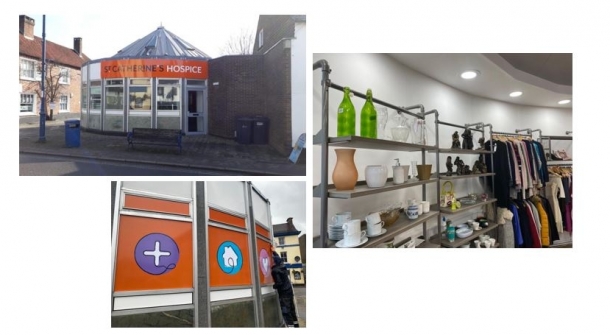 St Catherine's Hospice is set to open its doors to a brand new shop on Billingshurst High Street in a grand opening event at 12pm on Monday 16 March. 
Their current shop, based in Laura House, Jengers Mead, has been open for over 23 years and has been hugely successful thanks to the generosity of local supporters. But the new shop, on Billingshurst High Street, will offer a much greater profile for the hospice.
Volunteers at St Catherine's will be opening the doors to the new shop, and are encouraging as many local people as possible to join them in cutting the ribbon and celebrating this new exciting venture for the hospice.
The new shop will play a vital role in helping St Catherine's generate the funds they need to care for local people, as well as help to raise awareness of how the hospice supports local people living with a terminal illness, and their family and friends. It will be home to a selection of new items including knitting products and greeting cards, as well as high quality second-hand goods like clothing, books, jewellery, home appliances and antiques.
The shop will be accepting donations from Wednesday 11 March, which you can take directly to the shop, or ask for St Catherine's staff and volunteers to pick up from your home.
Gary Powis, Head of Trading at St Catherine's said: "We're delighted to be opening our new Billingshurst shop this month. A lot of hard work and preparation has gone into the new shop and we'd love to see as many people as possible join us on Monday to celebrate with us and make sure we get off to a fantastic start!"
Lesley Redmayne, Billingshurst Shop Manager said: "We provide care and support to local people across West Sussex and East Surrey, including in Billingshurst, so visiting our shop is a simple way for you to support others in your community and our hospice. Without your support we can't provide our expert care. I'm looking forward to meeting more customers over the coming weeks and raising awareness of St Catherine's work. Please remember us if you're having a spring clear out too. Your donations will help raise vital funds so local people receive care when it's needed most."