Swindells Accounting Promotes Sally Webber to Partner
Published: 10 Mar 2020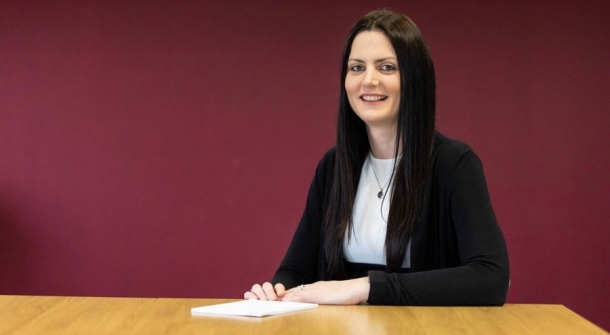 'The partners are very excited to announce that we have appointed a new partner at Swindells from 1 April. Sally Webber joined us straight after leaving college 11 years ago, she first qualified as a Chartered Accountant and more recently a Chartered Tax Advisor. We are looking forward to Sally joining the partnership team and helping us continue to grow the business.'
Melanie Richardson, Managing Partner
We sat down with Sally to talk about her eleven-year journey with Swindells, how her role and the industry has changed and where she sees the accounting industry moving in the future. This is what she had to say:
'Numbers came easily to me, much more easily than letters and words, that's how my brain works. I think it was that quirk of genetics and further interest that first took my thoughts towards a career in accounting at a young age. It was an area I had a natural comfort with, I fitted in.
At Swindells I spent two years as a trainee studying for my AAT, followed by further studying to become a Chartered Accountant (Sally actually achieved the top mark in the world for her first exam at the time with a score of 96%) and most recently qualifying as a Chartered Tax Advisor last year…
As a training firm Swindells has been excellent. The firm is committed to developing staff internally, they have funded my training, provided study leave and people are always around if you need to check something. Having a strong partnership team including a mentor and role model in Melanie at the firm has been a real influence in my career.
'I'd like to thank the partners and the wider team at Swindells for the training, support and guidance I've received throughout my career. I'm looking forward to the new challenges ahead and to working with the partners to grow the business.'
Sally Webber