The Holiday Inn London Gatwick Worth is proud to present: THE PANTO TEA PARTY
Published: 17 Dec 2020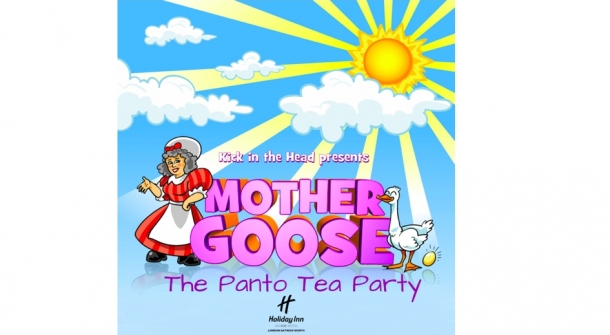 We have come up with a new and unique concept to allow families to still enjoy the fun, traditional panto that we all love every Christmas whilst feeling completely safe! With the help of Kick In The Head productions, we are showing the hilarious and heart-warming story of Mother Goose, brought to life on the entertainment stage in our courtyard and watched by our guests from the comfort and safety of their hotel bedroom window! We have adapted to these difficult and challenging times to ensure the well-loved Christmas traditions can still go ahead, with all the necessary social distancing measures in place. 
Before the show begins, guests can check into their hotel room (or their own private box) with their household and support bubble. Our popular Festive Afternoon Tea will be set up in the room, with a delicious selection of finger sandwiches, freshly baked scones with jam and cream and a variety of sweet treats to enjoy, whilst listening to all the best Christmas hits. ???? 
Guests then get to watch the show safely from the comfort of their hotel bedroom window, ensuring complete social distancing and remaining in line with the current tier 2 restrictions. 
Our VIP guests on the ground floor will even get a very special window visit from Santa's favourite Elf and of course…Santa Claus himself! 
The Panto Tea Party is the newest addition to our Live From Your Bedroom events and is ideal for all ages to get you in the festive spirit on the lead up to Christmas! 
Hotel Director Chris Schoeman: "Christmas is always our favourite time of the year here at the hotel and we couldn't let it be cancelled this year! We have adapted to these new times with our Live From Your Bedroom events to ensure people can still enjoy all their favourite things during the festive season and make this Christmas one to remember." 
A lot of our favourite things have been disrupted this year due to COVID but we won't let it cancel Christmas too! 
Link to our Youtube channel to see videos from our Live From Your Bedroom shows so far: https://www.youtube.com/channel/UClmja1gOFzHcGhhILgwqymg?view_as=subscriber