White Label Creative - BUSINESS BRIEFING FROM GOVERNMENT'S COVID-19 PRESS CONFERENCE - 23/06/20
Published: 24 Jun 2020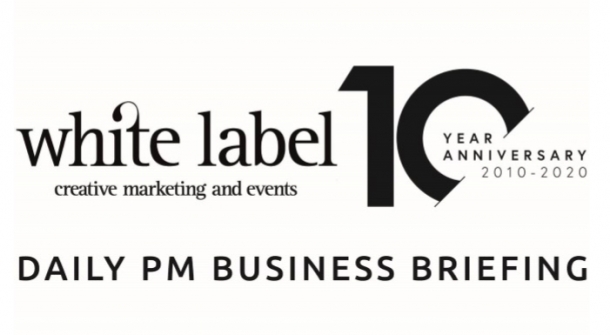 In the government's final daily COVID-19 press conference, Prime Minister Boris Johnson has said pubs, hairdressers, cinemas and other businesses in England can reopen from 4 July - the same day social distancing will reduce to one metre.
Providing they are 'COVID-secure', hotels, b&bs, self-contained holiday accommodation, caravan parks, campsites, places of worship, libraries, restaurants, cafes, bars, pubs, museums, galleries, social clubs, cinemas, bingo halls, hair salons, barbers, outdoor playgrounds and outdoor gyms will be allowed to reopen from 4 July.
Mr Johnson said: "After a long period of asking you, the British public, to follow very strict and complex rules to bring coronavirus under control we can now make life easier for people to see more of their friends and family and to help businesses get back on their feet and people back into jobs."
However, some sectors remain closed. Mr Johnson added: "I'm afraid to say some premises - nightclubs, swimming pools, indoor gyms - must remain closed for the time being given the particular risks of transmission in those settings.
"However we are establishing taskforces now for those sectors to establish how they too can reopen as soon as possible."
Households, from 4 July, can also meet with one other household at a time, including staying over - however people should remain socially distant from those outside their households.
Mr Johnson warned: "The fight is far from over - this is a nasty virus which wants to take advantage of our carelessness.
"If the virus were to begin to run out of control I will not hesitate to put on the handbrake and reverse some of these changes - at local or national level as required."                                                                                                                                    
Driving the change towards Net Zero: apply for funding
The UK is seeking to put green technologies at the heart of economic recovery from the COVID-19 pandemic and businesses can apply for a share of £15million to catalyse the green economic recovery in transport, energy and industrial sectors. 
The government has launched the £80m Industrial Strategy Challenge Fund: Driving the Electric Revolution to help businesses to meet this need.
The Challenge will accelerate the UK's ability to deliver; next generation electric vehicles, hybrid aircraft, energy generation, smart grids, robotics and industrial drives, consumer products, low-carbon off-highway vehicles for construction and agriculture, low-carbon maritime and rail supporting the realisation of net zero targets through clean innovation.
Innovate UK, part of UK Research and Innovation, has up to £15m co-funded from Driving the Electric Revolution and the Office for Low Emission Vehicles to support business-led research that will develop supply chains and manufacturing capability for technologies across all sectors and to support the development of new technologies that enable zero-emission vehicles. 

New plans to get Britain building in coronavirus recovery
Measures to help the construction industry boost building and return to work safely will be introduced this week.
Planning permission deadlines will be extended, planning appeals will be sped up and builders will be allowed more flexible working hours following agreement with their local council.
Housing Secretary Robert Jenrick said: "Building the homes the country needs is central to the mission of this government and is an important part of our plans to recover from the impact of the coronavirus.
"New laws will enable us to speed up the pace of planning appeals and save hundreds of construction sites from being cancelled before they have a chance to get spades in the ground, helping to protect hundreds of thousands of jobs and create many others." 
'Bounce back' plan for agriculture, food and drink industry launched
A 'bounce back' plan of trade measures for the agriculture, food and drink industry has been announced to help support businesses that have been impacted by coronavirus.
The new strategic interventions jointly announced by the Department for International Trade (DIT) and Department for Environment, Food and Rural Affairs will offer support to help businesses in the industry grow their trade activity overseas. 
The plan involves a new programme of physical and virtual events that have been tailored to help a variety of businesses and exporters. These include an overseas virtual buyer trial, a 'Smart Distance Selling Process', and a package of 'Ready to Trade' Exporting Masterclass webinars. 
Leveraging DIT's existing E-exporting Programme, the government is also launching a new SME E-commerce Accelerator Pilot to increase the level of international e-commerce backing for SMEs in the food and drink industry         
ADDITIONAL UPDATES AND GUIDANCE
Government provides further halt to business evictions and more support for high street firms
A new code of practice has been developed with leaders from the retail, hospitality and property sectors to provide clarity for businesses when discussing rental payments and to encourage best practice.
Webinars to support employers with 'new furlough'
From 1 July, the Coronavirus Job Retention Scheme is changing and the government is running a series of webinars to help employers get ready for the new scheme. The webinars are called Extension to the Coronavirus Job Retention Scheme and flexible furloughing. Choose a date and time.
Coronavirus: information for farmers, landowners and rural businesses
The dairy response fund is now open to eligible farmers in England to apply for a single payment from the fund. 
Coronavirus: MOTs for lorries, buses and trailers
You can book a lorry, bus or trailer annual test (MOT) from 4 July - the deadline to get the test done depends on when the MOT was originally due. The update includes that lorry, bus or trailer annual tests (MOTs) will restart from 4 July but vehicles in June, July and August will be issued three-month exemptions. This applies in Wales, England and Scotland. Find out more here.
Find out which employees you can put on furlough and claim for through the Coronavirus Job Retention Scheme
Updated to include information about exceptions for military reservists. Find out more here.
RESOURCES TO SUPPORT YOUR BUSINESS DURING COVID-19                                                                                             
Government Coronavirus Business Support Hub
You can go here to find out all the latest information about what funding and support is available for your business, managing your business during coronavirus and business closures. There is also a new 'support finder' tool to help businesses easily determine what financial support is available to them during the coronavirus pandemic through a quick and simple online questionnaire. You can find out more about the tool here.                                                              
Government Coronavirus Business Support WhatsApp
The government has also launched a Coronavirus Information Service on WhatsApp which is now updated with business support advice. Text 'hi' to 07860064422 via WhatsApp and there are business support measures highlighted under option 5 with the relevant links to GOV.UK pages.                                                           
Government business support helpline
Contact the government's business support helpline for free advice
Phone: FREEPHONE 0800 998 1098 Monday to Friday, 9am to 6pm
Email: enquiries@businesssupporthelpline.org                                                             
HMRC have online help set up to help businesses and self-employed people concerned about not being able to pay their tax due to coronavirus.
The best way to get help from HMRC on any topic is to contact them online. Alternatively, you can call them on 0800 0159 559.                                                                               
If your business needs more workers as a result of COVID-19, such as those in food logistics, preparation and retail, post vacancies on Find a Job.                                                            
Coronavirus support from Business Representative Organisations and Trade Associations
Business Representative Organisations and Trade Associations are providing coronavirus related  support for specific sectors.