White Label Creative - Daily Business Briefing from Prime Ministers COVID-19 Press Conference
Published: 30 Mar 2020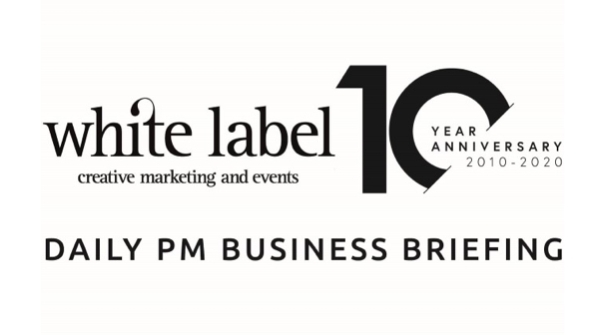 Prime Minister Boris Johnson has said at today's daily press conference that measures for the self-employed will be unveiled by Chancellor of the Exchequer Rishi Sunak tomorrow.
Taking questions after giving thanks to the 405,000 people who have signed up to the NHS Volunteers scheme, Mr Johnson said the government had given "unprecedented support" for businesses and employees of all kinds.
Discussing tomorrow's announcements, Mr Johnson gave an explanation on why it has taken longer to come up with further support for the self-employed.
"The complexity of their working arrangements has meant it has been harder to come up with the right tailored programme for the self-employed," he said.
Mr Johnson also reiterated the interventions outlined so far, saying: "Never in our history has the government put its arms around people in the way we are doing to help them get through this difficult time."
BUSINESS SUPPORT PACKAGES: LATEST INFORMATION & UPDATES
ADDITIONAL NEW GUIDANCE RELEASED TODAY
Business Premises closures: 
Guidance on the closure of all retailers that sell non-essential goods and other non-essential premises, as part of further social distancing measures has been updated to include additional details to the list of businesses and premises that must remain closed. Guidance has also been added on work carried out in people's homes. The guidance is available here.
Companies House accounts filing extension
Companies House have announced that businesses will be given an additional three months to file accounts to help companies avoid penalties as they deal with the impacts of COVID-19. Full guidance on applying for an extension can be found here
Extension of Business Improvement Districts (BIDs) arrangements
BIDs will be able to extend the maximum duration of their BID arrangements until 31 March 2021 by delaying BID ballots due to take place this year. This enables BIDs, and the local authorities who administer the ballot process, to concentrate on responding to the current emergency. The measures apply to any BID in England due to ballot between now and 31 December 2020.
COVID-19 advice for accommodation providers
Guidance and advice for those providing hotel and other accommodation in the UK has been published for the first time here.
DIT support for UK businesses trading internationally
The advice for UK businesses that export or deliver goods and services abroad and have been impacted by the spread of COVID-19 has been updated. You can find it here.
Employers do not have to report gender pay gaps
Enforcement of the gender pay gap reporting deadlines are suspended for this reporting year (2019/20) due to the Coronavirus outbreak. The decision means there will be no expectation on employers to report their data.