White Label Creative's DAILY BUSINESS BRIEFING FROM GOVERNMENT'S COVID-19 PRESS CONFERENCE 06/05/2020
Published: 06 May 2020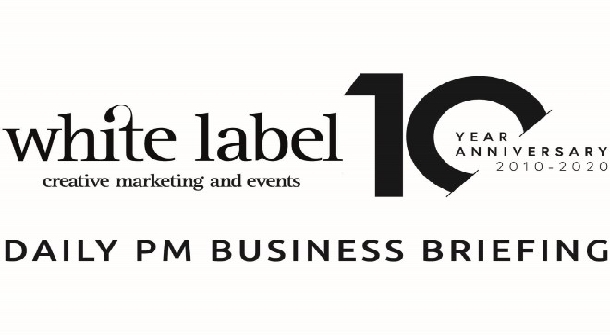 Ahead of an update from the Prime Minister on the UK's 'roadmap' out of lockdown later this week, Foreign Secretary Dominic Raab has reminded the public and businesses the next stage 'won't be easy'.
Mr Raab led today's Downing Street press conference and said that the second phase of the UK's effort to beat coronavirus would be different as it considers the decisions to protect life as well as the UK's way of life.
"We will need to adjust to a new normal, where we as a society adapt to safe ways to work, to travel to interact and to go about our daily lives.
"We've never experienced anything like this first stage of COVID-19 in terms of the scale of lives lost but also the lockdown it has required. And as we go forward, we want to make sure the next phase is more comfortable, more sustainable and prevents lasting damage to jobs and livelihoods.
"But we need to be under no illusions. The next stage won't be easy."
Mr Raab also provided an update on cyber crime, with hackers targeting national and international organisations responding to the coronavirus pandemic through COVID-19-related scams and phishing emails.
The UK National Cyber Security Centre, along with the US Cyber Security and Infrastructure Security Agency, has published a joint warning about cyber criminal groups looking to exploit COVID-19 through 'malicious cyber activity'.
Mr Raab said security agencies had identified campaigns targeting healthcare bodies, pharmaceutical companies, research organisations and various arms of local government.
"We expect this kind of predatory criminal behaviour to continue and evolve over the coming weeks and months ahead and we're taking a range of measures to tackle that threat.
The warning also provides advice to enable businesses, residents and partners across the world to better defend themselves against the full range of cyber attacks.
Finishing his briefing, Mr Raab said: "We are determined to defeat coronavirus and those who look to exploit it for their own nefarious ends."
More information on the cyber attacks is available here.
Lockdown: Chambers call for phased easing
The British Chambers of Commerce have asked Ministers to set out plans immediately for a "carefully phased" lifting of the UK's coronavirus lockdown.
"This is a time to be bold," said the British Chambers of Commerce, adding high public spending should continue if needed to restart the economy.
In a letter to Mr Johnson, BCC president Baroness Ruby McGregor-Smith said planning and communication of the government's approach to leaving lockdown "must begin immediately if we are to harness the public health and economic benefits".
Boris Johnson has said he will outline plans relating to schools, commuting and the workplace in the coming week. But the PM stressed the UK must not "risk a second spike" in infections.
The British Chambers of Commerce (BCC) said business groups and major employers expect to receive draft guidance from the government on Sunday about the safe return to work when the lockdown eases.
Virgin Atlantic to quit Gatwick
Virgin Atlantic has announced it is to cut 3,000 jobs in the UK and cease its operations at Gatwick.
Virgin Atlantic also said it will move its flying programme from Gatwick to Heathrow, but intends to keep its slots at Gatwick "so it can return in line with customer demand".
The announcement comes after British Airways warned last week that it may have to close its Gatwick operation.
Virgin Atlantic chief executive Shai Weiss said: "We have weathered many storms since our first flight 36 years ago but none has been as devastating as COVID-19 and the associated loss of life and livelihood for so many."
A spokesman for Gatwick Airport said: "Virgin Atlantic will always be welcome at Gatwick and we will continue our efforts to explore ways to restart the airline's operations as soon as possible, in the knowledge that they intend to retain their slot portfolio at Gatwick for when demand returns."
Help shine a light on the stories of key workers
The government is asking businesses to tell them about key workers you know that are helping to keep the UK moving during the Coronavirus pandemic.
Please fill in this online form for key workers in the following sectors: manufacturing, construction, consumer goods, scientists/researchers, servicing, postal workers, and oil/gas/electricity/water/sewage/chemical workers.
NEW INFORMATION AND UPDATES
Additional guidance for self-employed to get ready to make their claims for COVID-19 support
HMRC are beginning to contact customers who may be eligible for the government's Self-Employment Income Support Scheme (SEISS). Those who are eligible will be able to claim a taxable grant worth 80% of their average trading profits up to a maximum of £7,500 (equivalent to three months' profits), paid in a single instalment.
You can check your eligibility using the new online checker tool. There is also further guidance available on 'How HMRC works out trading profits and non-trading income for the Self-Employment Income Support Scheme' and 'How different circumstances affect the Self-Employment Income Support Scheme'.
Update on social distancing for working in people's homes as a tradesperson, cleaner or nanny
Updated guidance
Eligibility for government childcare offers protected
Temporary measures ensure critical workers will still be eligible for childcare offers if their income has changed due to coronavirus
Ministers urge councils to plan for safe re-opening of recycling centres
The government has published new guidance on how recycling centres can be safely re-opened during the coronavirus outbreak
Grant to support the coordination of the supply chain for retrofitting energy efficiency measures at the local level
Energy efficiency improvement rates: local supply chain demonstration projects
Ask a question at a coronavirus press conference
Find out how you can ask the government a question at the daily coronavirus press conference here.
GOVERNMENT WEBINARS
Government departments are hosting a series of webinars to help businesses understand the support available:
Current upcoming webinars include: