White Label Creative's DAILY BUSINESS BRIEFING FROM GOVERNMENT'S COVID-19 PRESS CONFERENCE 22/05/2020
Published: 22 May 2020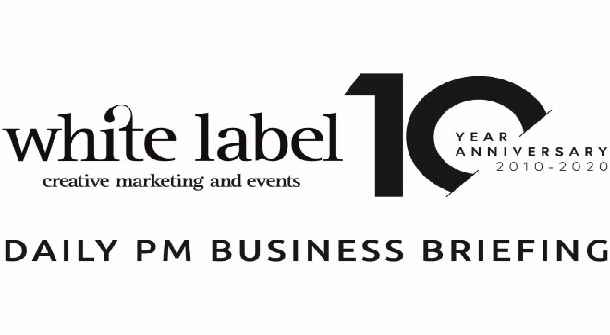 The government is launching a new effort to support green start-up companies by joint-funding a £40million venture capital fund to supercharge the development of next generation clean, low-carbon technologies.
The Clean Growth Fund will contribute towards the UK's plans to reach Net Zero by 2050 and will be accessible to companies driving green technology across the power, transport, waste, and building energy efficiency sectors. Potential examples of projects the fund could support include:
energy storage and smart grid systems to bolster resilience in the power system
renewable heating and ventilation technologies across homes and commercial buildings
bio-fuels and bio-energy systems
With £20m of government investment matched pound for pound by CCLA, one of the UK's largest charity fund managers, the fund could reach £100m by Autumn 2021 through private sector fundraising.
Business Secretary, Alok Sharma, said: "The need for innovative and ambitious ideas across green industries has never been greater. I am pleased that with the help of this fund, promising clean growth start-ups will be able to step up to accelerate the UK's recovery, while supporting our path to Net Zero by 2050.
"This pioneering new fund will enable innovative low-carbon solutions to be scaled up at speed, helping to drive a green and resilient economic recovery."
Government brings forward bill to temporarily change insolvency law
The Department for Business, Energy and Industrial Strategy (BEIS) has introduced the new Corporate Insolvency and Governance Bill which it hopes will help to relieve the burden on businesses during the coronavirus (COVID-19) outbreak. The bill will:
introduce temporary easements on filing requirements and Annual General Meetings (AGMs)
introduce new corporate restructuring tools to the insolvency regime to give companies the time they need to maximise their chance of survival
temporarily suspend parts of insolvency law to support directors during this difficult time
The bill was introduced on Wednesday (20 May) and will now make its way through Parliament. 
Find out how to make your workplace COVID-secure; government business webinars             
Join a free webinar, hosted by the Department of Business, Energy and Industrial Strategy, to find out more about how to make your workplace COVID-secure. The webinars cover a range of different types of workplace settings which are allowed to be open in England.  You can also find the full written guidance for a range of different types of work and practical actions for businesses to take based on 5 main steps here.
ADDITIONAL UPDATES AND GUIDANCE
Update on CMA COVID-19 Taskforce
The Competition and Markets Authority has published a second update from its COVID-19 Taskforce, which monitors and responds to competition and consumer problems arising from the pandemic.
Information for Help to Buy: Equity Loan customers during coronavirus
Help to Buy: Equity Loan customers guidance has been updated
Information for parents and carers about wider opening of educational facilities
Updated information for parents and carers about the wider opening of nurseries, schools and colleges, transport, attendance, free school meals and remote education.
Government to give VAT from donated PPE to healthcare charities
VAT collected on donated personal protective equipment will be given to charities supporting the NHS and care workers, the government announced today.
Reminder: Transition - the future relationship between the UK and EU
The UK is in a transition period until 31 December 2020 while the government and the EU negotiate additional arrangements. New information for businesses has recently been published on areas including the UK Global Tariff from 1 January 2021 and Northern Ireland Protocol.
Coronavirus outbreak FAQs: what you can and can't do
Frequently asked questions on what you can and can't do during the coronavirus outbreak have been updated