ActionClub Taster Session
Published: 19 Mar 2021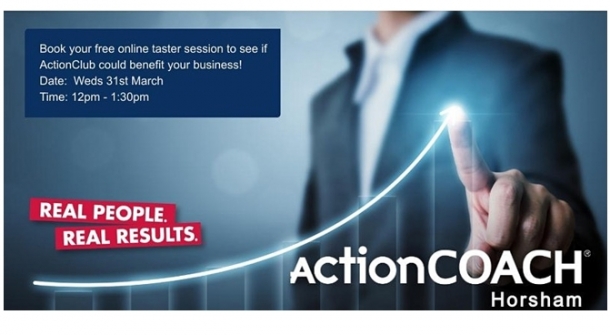 ActionClub is a group coaching programme that utilizes proven strategies to increase profits, build winning teams, and facilitate an improved work/life balance for SME business owners.  Over the past 25 years, hundreds of thousands of business owners around the world have benefitted from ActionClub.
ActionClub is a twice-monthly event where business owners can not only receive expert guidance from a highly experienced Business Growth Specialist, but also network and gain insights from the other business owners in the Club.
Date: Wednesday 31st March
Time: 12pm and 1:30pm.
Please book your place here:  https://www.eventbrite.co.uk/e/actionclub-taster-session-tickets-146584342715