Counting Down to Zero
Published: 08 Nov 2021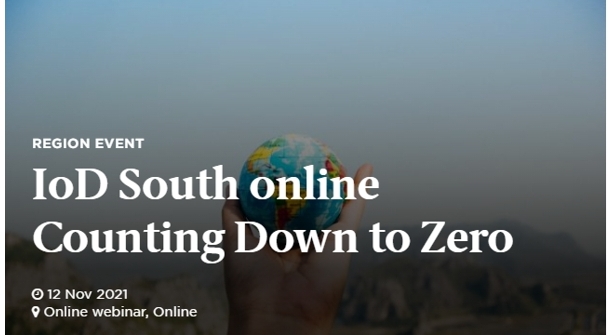 A guide to net zero and the benefits for your business
The threat to our planet by climate change is real and urgent.  Around the world we are seeing the results of global warming, and without action, the UN states we could have just 11 years left to limit a climate change catastrophe. 
Post-pandemic, climate change will be the biggest political issue and the UK Government wants to showcase the UK as a global leader in tackling climate change.  They have announced ambitious targets to reduce greenhouse gas emissions to 'net zero' by 2050.  Thus, ending the UK's contribution to global warming and meeting the UK's commitment to the Paris Agreement.
National policies are being put in place ensure the country can move towards being a low carbon economy.  Increasingly, businesses of all sizes and across all sectors, will find themselves at the heart of this change and will need to be prepared to make the necessary changes to be able to respond to these regulatory developments.
The Institute of Directors (IoD) and the Gatwick Diamond Initiative (GDI) have organised leading experts for this event - who will highlight the many ways businesses, of all sizes, can create a positive impact on the planet and gain commercial benefits.
For further information and to book  your place:  https://www.iod.com/events-community/events/event-details/eventdateid/33928