Delta Security Management's September Newsletter
Published: 17 Sep 2021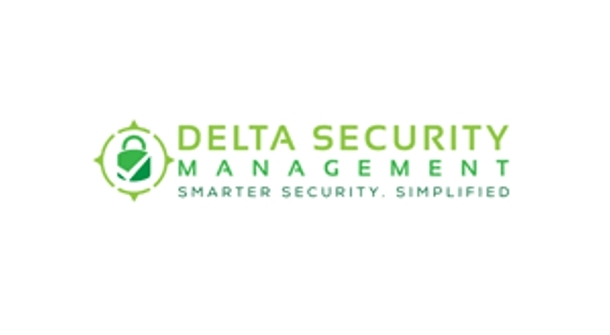 Welcome To Your September Newsletter
The entire month of August seemed a washout which was rather disappointing for the school holidays, however, the team were pleased to enjoy some sunshine earlier this week ahead of Autumn approaching.
This months' newsletter includes our recent blog around why utilising a reliable locksmith is important for your business, our latest top security tips and a little more around the services we offer across Surrey & Sussex.
Having access to your business premises each day is crucial from both a financial and security point of view. We often take for granted that putting your key in the door will allow you to open your place of work and carry on with a business as usual approach. In the latest of our Delta Insights, our Founder David sat down with Dan from local business RLM Locksmiths to find out a little more about why utilising a reliable locksmith is vital to running any business.
Click here to read the interview
We specialise in commercial security services and solutions within Surrey & Sussex, but don't just take our word for it!
Exclusive to Manor Royal businesses, take advantage of our September special offer, Try Before You Buy and protect your premises and vital assets with our Alarm Response & Keyholding service until 2021 completely free of charge!
Click here to sign up for free

Delta Home Protection Providing unrivalled peace of mind that your family, home and your valued possessions are safe with our range of services built around your home secuirty needs. 
V.P.EYE A dedicated service that utilises the latest CCTV technology and traditional secuirty methods to provide bespoke security solutions to any and all vacant properties. 
Delta Security kicks off the season
The team at Delta Security Management are thrilled to announce our sponsorship of the local grassroots football club, Horsham Crusaders FC. Established in 1999 the club has recently expanded and now has five Saturday teams and two Sunday teams across four different leagues for the 2021/22 season.
Find out more about Horsham Crusaders
We're hiring, why not join us?
With decades worth of experience in a diverse range of security solutions, we pride ourselves on our first-class service. If you're looking for a new opportunity to work with some of the best operatives in the Sussex area, we would love to hear from you.
Review us on Trustpilot
We would appreciate it if you would share your experience of the service offered by Delta Security and the team on our Trustpilot page. 
Your opinion matters to us. Not only is your feedback shared with new and potential customers, but we'll also share your feedback with the team to enhance our service offering and ensure we're providing the best possible service.