Govia Thameslink Railway and Southeastern launch new Season Ticket Calculator
Published: 16 Jun 2021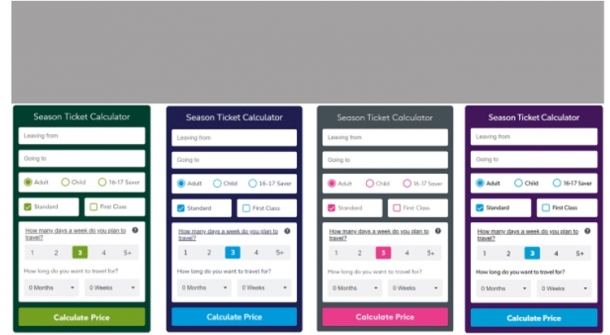 Govia Thameslink Railway (GTR), which runs Great Northern, Gatwick Express, Southern and Thameslink, and Southeastern have worked together to launch a new online Season Ticket Calculator, providing passengers with greater transparency when it comes to choosing tickets and fares.
The Season Ticket Calculator enables commuters with flexible work schedules to identify and buy the right ticket for the number of days they want to travel.
And from 21 June, the calculator will include the new national Flexi Season ticket, available to book across the country. The new tickets can be used for travel from 28 June.
Commuters choose the number of days per week they plan on travelling over a selected period of weeks or months, and the Season Ticket Calculator will identify the most cost-effective package over peak travel times.
Adam Phayer, Head of Retail at Govia Thameslink Railway, said: "We're ready to welcome people back to rail and recognise many will be working very differently from the way they did before the pandemic.
"The new national Flexi Season ticket will offer passengers more choice for how they want to travel to work and may be the best option for those travelling two to three days a week.
"Our online Season Ticket Calculator will help people find the option that's right for their journey and travel pattern each week."
John Backway, Head of Retail at Southeastern, comments: "As restrictions lift and we start to welcome more and more passengers onto our network, we want to ensure that the process of identifying the best fare is a seamless experience. The new Season Ticket Calculator will help to build a more transparent ticket-buying process for our passengers, helping everyone to make an informed choice, and one that is best for them."
Passengers with both companies have access to alerts which show busy trains in online journey planners such as National Rail Enquiries, where you can also subscribe to journey alerts and see information on busier services. Southeastern also offers on-demand information through its WhatsApp service, which provides real-time updates direct from Southeastern's control room – from the number of carriages a train has to questions about potential delays.
People can view the Season Ticket Calculators by navigating to the tickets section of the Southern, Southeastern, Thameslink and Great Northern websites.