Govia Thameslink Railway (GTR) to showcases its tech and engineering departments to students
Published: 08 Jun 2021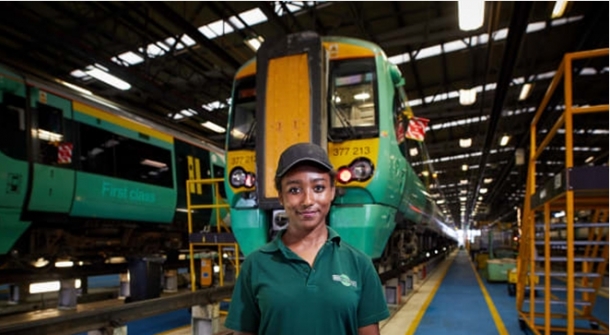 The UK's largest rail operator is once again teaming up with educational equality charity, Speakers for Schools, to give young people an insight into working in the railway. This time around, the event will focus on technology and engineering roles.
Part of the Predict '21 series by Speakers for Schools, the two-hour session on 24th June will see representatives from GTR's IT, Engineering and Apprenticeship teams talk about what's involved in these roles on a day-to-day basis. The speakers will also share learnings from the Covid-19 pandemic – including the focus on technology to introduce new ways of working across the business.
To demonstrate the opportunities that technology brings to rail, GTR is offering talks from a variety of colleagues including its Head of IT and IT Operations Manager, as well as a support engineer, who joined the company through GTR's 'Get into Railways' employment scheme with The Prince's Trust. With so many different ways to begin a career at GTR, the train company will also highlight its apprenticeship scheme, with talks from its Apprentice Development Manager and a range of current apprentices.
Aidan Shanahan, GTR's Head of IT, says: "It's great to be working with Speakers for Schools on the Predict '21: Future Careers campaign. There's so much to rail that people don't know about and this event offers the perfect opportunity to inspire the next generation about roles they didn't know existed or had never considered before. In this two-hour session, we explain how we're using developing technology to support our customers, our staff and our train services."
Jason Elsom, Chief Executive Officer, Speakers for Schools, adds: "There is no limit to the impact of technology on careers of the future. From augmented reality to space exploration, there are so many opportunities for the next generation. GTR promises to shine a light on the many careers opportunities that tomorrow's world holds for the young people of today."
Registration for the Predict '21 event with GTR is open until Thursday 3rd June. Simply register details by following this link: GTR | Careers (gtrailwaycareers.com). The event will take place on 24th June from 10:00am to 12:00pm.
www.southernrailway.com, www.thameslinkrailway.com, www.gatwickexpress.com, www.greatnorthernrail.com