How to start on your Diversity, Equity & Inclusion Journey?
Published: 21 May 2021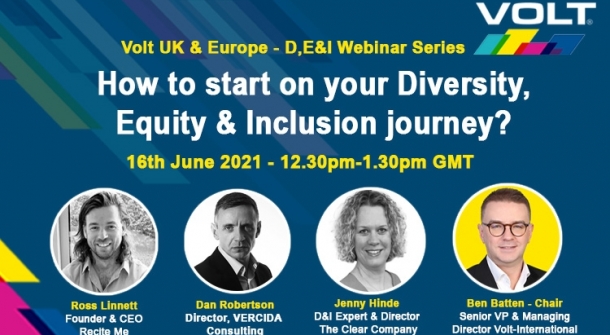 Volt International are running a webinar series on the major topics impacting the D,E&I agenda in UK and Europe.
Each lunchtime zoom session will feature guest speakers and thought leaders who will share their own perspectives and experiences with the audience on the topic at hand. In the first of our D,E&I journey webinar series, our expert panel explore the reasons why and how your business should be thinking about its approach to Diversity, Equity and Inclusion.
Webinar: How to start on your Diversity, Equity & Inclusion journey?
Date: 16th June 2021 - 12.30pm-1.30pm
For more details and to book click here