I don't do it for money or accolades, I do it because I love the charity
Published: 03 Aug 2021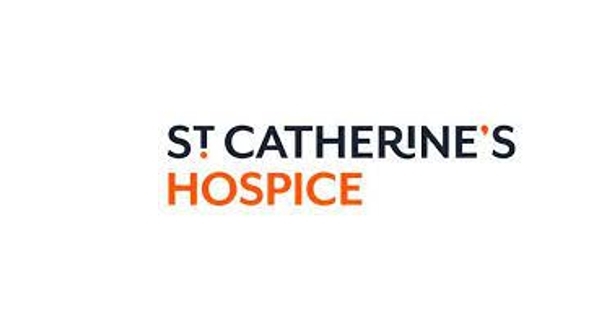 Sam Williamson is  Manager of the Reigate St Catherine's Hospice charity shop. Here she shares some of her experiences and how community donations make such a difference to the local hospice.
"I joined St Catherine's three years ago and transferred to the hospice's Reigate store last year.
Volunteers are so important to St Catherine's
Throughout lockdown, I messaged or called 47 volunteers across St Catherine's Reigate and Dorking shops to check that they were all doing okay. It was a lovely way to get to know  volunteers that I hadn't met from the Reigate store before I started there. When the shop officially reopened last July, I felt as though I'd known them all for years.
Volunteers are the heart and soul of the hospice's shops
We couldn't do what we do at St Catherine's without them – we're like a family. For National Volunteer's Week I made them a card to say thank you, and for new Reigate shop volunteers I make a 'St Catherine's Hospice Survival Kit'.
Every day at work is different
Donations are always coming in, customers are always asking questions and other hospice departments are always getting in touch, but this is the first job where I don't wake up and dread going into work; I'm incredibly passionate about what I do. I don't work here for the money or the accolades, I do it because I love St Catherine's.
My nan died six months before I started working for the hospice. She received community care from St Catherine's so I like to think that this job was her looking out for me.
Many supporters also have  personal experience of hospice care
There's a gentleman that regularly donates to the Reigate shop as we cared for his wife. We calculated that his donations alone have raised approximately £10,000 - a large part came from a Cartier watch that he donated, that was sold online for over £3,700!
Gift Aid also makes a big contribution to the total amount raised in hospice shops as it allows our charity to make an extra 25% on an item. I always encourage donors to sign up to Gift Aid if they haven't already as it's such a quick and easy way to help raise more money.
If there was one thing I wish I could tell people…
It's "don't be afraid" of charity shops. There's such a stigma around the idea that it's okay to donate, but not to buy. We only sell items that are in extremely good condition and every item you buy funds vital end of life care for people in your community."
If you would like to find out more about your local St Catherine's shop please visit: https://www.stch.org.uk/charity-shops-sussex-surrey/ or call 01293 583077. Or to make a donation to support your local hospice please visit: www.stch.org.uk/donate or call 01293 447361.