Is Hybrid or Remote Working Here to Stay?
Published: 18 Jun 2021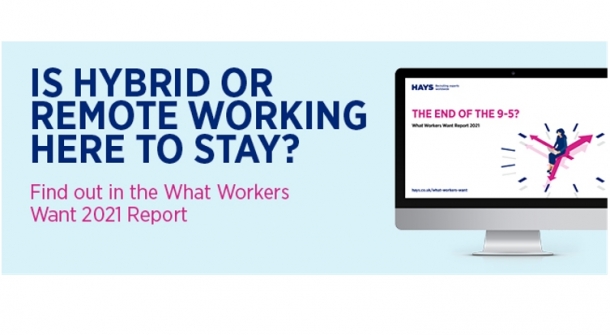 Employers and employees are split on the future of the workplace. Will there ever be a return to the 9-5 once COVID-19 restrictions are a thing of the past?
Download our latest What Workers Want report to find out the top challenges facing employers as they move to new ways of working from a survey of more than 4,200 professionals.
Download our guide to managing a hybrid team to better support your workers, wherever they are.
Make sure you're ready, train your team to thrive in a hybrid working world – free from Hays Thrive.