Kangaroos news summer 2021
Published: 20 Sep 2021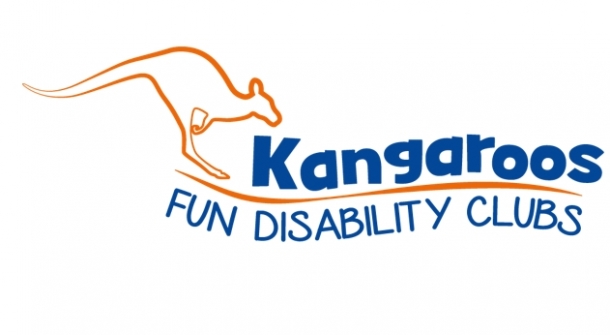 We've had a wonderfully busy summer at Kangaroos and we couldn't wait to tell you all about it! Here we share our summer highlights and give you the lowdown on what's coming soon!
Well to say we've had quite a busy summer at Kangaroos is an understatement!
WE HAVE HAD THE MOST GLORIOUS FUN!
It has been such a relief to be able to get some normality back into the lives of our members and their families, and frankly into our own work routines too!
This summer we achieved what we wouldn't have believed possible 6 to 9 months ago. We are over the moon that all four of our residential trips to Hindleap Warren went ahead in August as planned.
We have also been able to run lots of other day trips and activities over the holidays for our members. All in all, it's been an incredible, fun-packed summer!
Thank you to our members, families and carers for trusting in us. And thank you to our supporters - individuals, community groups and businesses - who have donated money and time to help keep our wonderful charity alive. You've all been absolutely brilliant. We are so lucky to have such an amazing Kangaroos community.
With your help we've been able to deliver a long-awaited summer of fun. Click here to see a fabulous gallery of photographs from our summer escapades.
Together, we can continue to bring colour to the lives of people with learning disabilities.
Very best wishes from us all at Kangaroos
Kangaroos residential trips to Hindleap Warren
Our 4 residential trips to HIndleap Warren included 3 two-night stays and 1 overnight stay. A total of 73 young people from across our groups attended (including 14 young people with complex needs). The trips delivered an incredible 3,456 hours of care. And boy, did everyone have fun!
Click on the image below to read our blog on the Hindleap Warren adventures
Goodbye to our CEO, Peter
Everyone at Kangaroos would like to say a huge thank you to Peter for being such a great leader over the past three years. Peter is retiring at the end of this month and setting off on a new adventure. We wish him well. Here's Peters message to the Kangaroos community:
"I have just had another birthday and I'm about to retire for the second (and final time). It has been a privilege working for Kangaroos for the past three years. I will look back at it all extremely fondly.
My abiding memory will be of the community that makes up Kangaroos - and just how many committed people make Kangaroos a place where our members can have fun and a social life. I will miss so many people. I am really proud of what we all did to make our 25th Anniversary year so successful and enjoyable and how we adapted and innovated to be able to provide some exciting experiences for our members despite the Covid-lockdowns. We have also produced an exciting and achievable new strategy for the future which we can now really get started upon, albeit a little late because of Covid.
Thank you everyone who has made my job such a fulfilling one. My successor Zoe Pizzie has arrived and my main task in the few days remaining is to hand over to her. Having worked with Zoe for just a few days I know Kangaroos is in very capable hands.
I wish everyone the best and THANK YOU."
Peter
And so a new era at Kangaroos begins ...
We would like to warmly welcome Zoe Pizzie who joins Kangaroos as Chief Operating Officer. With a background in the NHS, Zoe brings a wealth of experience to the team. Zoe is a registered paediatric nurse and mental health practitioner. In the last 5 years, Zoe's role in the NHS has been in operational management, management transformation and service improvement. Zoe will be overseeing the implementation of our three-year strategy.
Welcome Zoe, from us all in the Kangaroos team!
Kangaroos activities - what's new
Clubs
We've had a brilliant and very busy summer! Now we are back to term-time routines and our normal after school and Saturday clubs. Our next booking request list for future activities and trips will be sent to members shortly.
Family support
As part of our offering, we provide a number of additional services to parents/carers and siblings. Our family support services include:
0-5 stay and play
Sensory room
Sibling sessions
Family Days
Our Autumn programme for Family Support will be coming out soon, which will include some coffee mornings at the Kangaroos hub! And we are sprucing up our sensory room - more news coming on availability - we'll keep you posted.
We recently published our Impact Report for 2020/21. Click on the image above to find out more in our latest blog, where you can also download the full document.
UPCOMING FUNDRAISING EVENTS
Don't miss out on our fabulous fundraising events. Book your tickets now - simply click on the individual posters below and we'll whizz you over to Eventbrite, where you can find out more about the event and buy your tickets. Don't delay - we need your support!
Please join us. We would love to see you!
Don't miss our Family Day
It's time for some fun!
Join us at The Kings Centre, Burgess Hill on Saturday 2nd October 2021 2pm - 5pm for another of our popular Family Days.  Everyone welcome! Our Family Days are always a success and everyone raves about them afterwards!
Expect a wonderful afternoon where members and families can relax, chat, and enjoy refreshments from our stall, while our young people are thoroughly entertained all afternoon in a safe supported environment!
Come and say hello!
Come and visit our Kangaroos stand at Haywards Heath Town Day on Saturday 11th September (yes, that's this Saturday coming!) We'll be there between 12 midday and 5pm and would love to see you! Enter our prize draw and you could win 2 tickets to Goodwood Racing!
If you fancy helping at the stall, volunteers are welcome!
Contact:
sam@kangaroos.org.uk
Tel: 07827 011061
GOOD LUCK!
Olivia Quee, David Baldrey, Mark Kirkdale, Steve Ward and Scott Reid and the team from Scofi Plumbing, and Progress Software employees, are all taking part in epic challenges to fundraise for Kangaroos over the next couple of months. Thank you so much you incredible people - we wish you all the luck in the world.
Don't forget to follow us on Facebook to keep up to date with other fantastic fundraising going on in our community.
Our wonderful fundraising partnerships
We are over the moon to announce some wonderful new partnerships in the local community. We are delighted to have been chosen by Margaret Belsey, The Chair of Mid Sussex District Council, as charity partner for the next two years. We have also been selected as charity of the year by The Mayor of Burgess Hill, councillor Anne Eves, and by Ardingly College.
We feel privileged to be working with some great people and organisations in our local community and look forward to collaborating with our new and existing partners to continue to bring colour to the lives of people with learning disabilities.
Keep up to date with our news!
Between Newsletters, don't forget to visit our website to check for updates on our news feed. You can also see what our Kangaroos have been up to on our Facebook page. Please follow us, like us and engage on our posts - we'd love to hear from you.
A huge thank you to our Kangaroos community. You are all incredible. We hope to see many of you at our Family Day on Saturday 2nd October
Bringing colour to the lives of people with learning disabilities